PE e-waste start-up looks to grow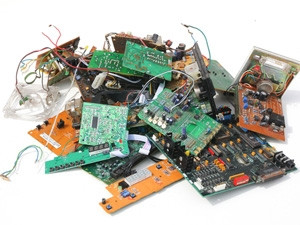 eWaste Technologies Africa - a Port Elizabeth-based e-waste refurbisher, reseller and recycler based at the Propella Business Incubator - is looking for funding to grow its business.
The start-up aims to be one of the first companies on the continent to fully recycle electronic waste, such as computers, cellphones and household appliances.
There are several companies involved in the e-waste recycling business in SA, according to the e-Waste Association of SA (eWASA), a non-profit organisation working with stakeholders and interested parties to establish a sustainable environmentally-sound e-waste management system for the country and region.
eWaste Technologies Africa, a member of eWASA, was established by Enrico Vermaak, who has been involved in the ICT industry for more than 15 years.
"Should we receive our required funding, we will be one of the first electronic waste plants in Africa to have an end-to-end zero-to-landfill facility," says Vermaak. "Electronic waste is defined as anything with a plug such as discarded computers, office electronic equipment, entertainment device electronics, mobile phones, television sets and refrigerators.
According to minister of environmental affairs Edna Molewa, electronic waste makes up 5% to 8% of municipal solid waste in SA and is growing at a rate three times faster than any other form of waste.
"The challenge in the proper management of e-waste is a result of a lack of recycling infrastructure, inadequate funding, poor legislation, a lack of public awareness and market-based instruments," the minister said in a recent statement.
eWaste Technologies Africa moved into the Propella advanced manufacturing hub in April. "Being housed in Propella has given us the opportunity to have our warehouse, research and development facilities and office space all located in one building - which is a massive benefit to us," Vermaak says.
"We have secured research and development funding that has allowed us to procure entry-level electronic waste recycling equipment and we are working with world leaders in the field of electronic waste recycling, as well as chemical engineering and process consultants to establish a one-of-a-kind facility in Port Elizabeth," he adds.
eWaste Technologies Africa's process flow involves collecting e-waste then conducting an asset verification to the e-waste provider. The start-up also has a mobile shredder it uses on-site at client premises to perform physical data destruction on hard drives and solid state drives.
All non-working devices are dismantled before the start-up processes and recycles the individual components. Each component is recycled through a specialised process and sold to manufacturers or used in the production of new items for resell.
The start-up has four full-time employees, and sees potential for more job creation as it grows.