Office 365 - Be Our Guest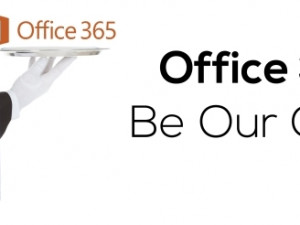 A few weeks back, Galdon Data posted about how Office 365 E5 is the ultimate toolkit. Well, today the company is inviting you to experience it for yourself.
Galdon Data regularly hosts customer immersion experiences at Microsoft, and the company would like to invite you and your business to 'Be Our Guest'.
You'll get to live a day in the life of an Office 365 user, as the company takes you on a guided tour, and gives you the full hands-on experience. Galdon Data will also show you why Skype for Business is one of the company's favourite tools!
Interested in specific offerings, such as Azure or Enterprise Mobility Suite? Galdon Data can craft the day to specifically cater for your interests.
Contact Galdon Data today to book your customer immersion experience at Microsoft.
sales@galdon.co.za
011 805 4420
Skype for Business: Vision for the future
https://www.youtube.com/watch?v=I4iS_NDczoI