Price of cutting-edge Push to Talk technology slashed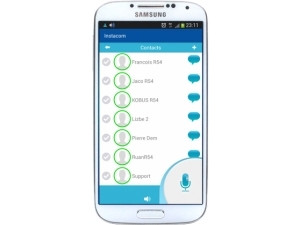 Are you still stuck in yesterday? Trying to contact somebody over two way radio is like playing broken telephone.
Finally you can be connected to one or many people at the push of a button. Instacom Push to Talk, powered by Mobile Tornado pushes the boundaries and sets the new benchmark for two-way radio communication. The company's technology is finally providing a viable alternative for replacing old outdated two-way radio devices and networks.
If you are a first responder or working in any environment that requires instant communication, you will understand the value of push to talk. Instacom does!
Instacom would like to offer you the most innovative and trusted push-to-talk solution in Africa at a discounted rate of R99 per month. This includes unlimited messages (individual or group) and calls. The solution is widely used and received glowing testimonials across many industries.
Clear, crisp and fast communication is an absolute necessity when somebody else's life is in your hands. Delays or incorrect information received via radio can mean the difference between life and death. This fact has motivated Instacom to slash the price of its Push to Talk offering from R220 per licence to only R99.
Instacom Push to Talk ensures rapid, clear communication at the push of the button by making use of mobile networks for connectivity instead of antennas and radio towers. This means that no message will be lost. We have made this solution available on all platforms - Android, IOS, Blackberry and Windows Mobile. Turn your existing smartphone into a cutting edge two way radio solution instantly.
Let Instacom Push to talk be the reason no message - be it globally or locally - is ever delayed or delivered incorrectly. Any smartphone... Any network... Anywhere... Connected!
Visit www.instacom.co.za for more information or call us on 087 260 2030 to speak to a product expert now.