Agile trends you need to know about
By Jacqueline Metrowich, Practice Lead: Business Enablement at DVT.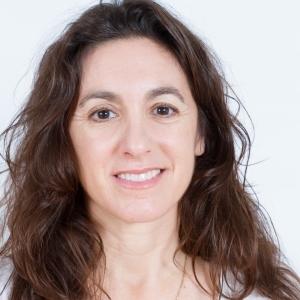 I always look forward to reading VersionOne's Annual State of Agile Report, which surveys respondents and companies worldwide on their use of agile methodologies, practices and tools. The 12th one was recently released and reports a continued upward trend in the use of agile practices in non-software companies and large organisations of more than 20 000 employees.
Here, in South Africa, we have certainly noticed increased interest from large corporates that want to remain relevant in the face of leaner and more customer-centric, technology-driven competitors, says Jacqueline Metrowich, Practice Lead: Business Enablement at DVT.
However, the survey also reports the biggest challenges experienced when transforming an organisation to agile are that traditional organisational culture conflicts with agile values, the general resistance to change, and lack of management support.
I believe this will lead to more culture and change management coaches being involved in agile transformations, to help address culture conflicts, change management and executive buy-in.
What's next for agile?
Extension beyond software development into other areas of the organisation. The International Consortium for Agile (https://icagile.com/), which provides methodology agnostic agile training certification, has this year introduced training in the areas of talent, marketing and leadership, to further increase the performance of a focused and delivery efficient IT department.
Scrum continues to be the most popular methodology as indicated by respondents to the VersionOne survey, and this is growing year on year. However, from 2015 to 2017, the use of Kanban rose from 39% to 65%, and the use of Kanban or task boards as a tool is growing compared to all other traditional PM tools, issue trackers and spreadsheets. Everyone agrees the visibility created by offline boards is invaluable, and many have found it powerful in managing, measuring and optimising the flow of business value through the entire value stream, product roadmapping, as well as project portfolio planning.
(Register for DVT's interactive two-day Kanban course taking place in June and run by leading international trainer, Karl Scotland.)
SAFe and Scrum of Scrums are still the most popular methodologies when it comes to scaling.
Another trend I have observed and that was also reported in the VersionOne survey is the increased interest in DevOps practices and tools, such as continuous testing, continuous delivery, automation in testing and release builds, and cloud services. VersionOne saw 71% of companies now investing in DevOps practices and tools. I have observed more teams, having experienced the gains of working in small cross-functional groups, wanting to increase their velocity and quality delivery by introducing DevOps practices and patterns. This topic is also gaining popularity at conferences, MeetUps and on online forums.
With the introduction of agile methods, new measurements of project success are being recognised and used. For the first time, customer or user satisfaction and business value delivery is being widely used as measures of success. VersionOne reports the use of customer/user satisfaction as a measure increased from 28% in 2016 to 46% in 2017. Fortunately, this has also resulted in a decrease in measuring velocity and burn-down charts, which are intended only to be used internally by teams to organise themselves in achieving their goals.
Overall, organisations are now recognising that working in an agile way results in their projects being successful, and they want to improve their use of agile practices throughout their organisations.
To summarise:
* More non-software companies are going agile;
* More large organisations are moving to agile;
* Recognition of cultural conflicts with agile;
* Agile is extending into more areas of the organisation;
* Scrum is still the most popular methodology;
* Kanban is growing;
* DevOps practices and tools are growing;
* New agile measurements are being used; and
* Increased success with agile.