Huawei dislodges Apple as number two smartphone maker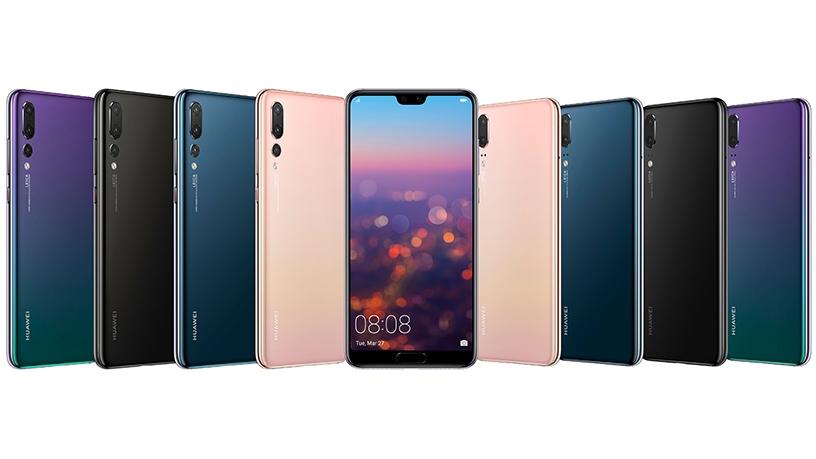 Chinese telecommunications giant Huawei has dislodged Apple is the world's second biggest smartphone maker for the first time.
This is according to market analyst firm IDC's preliminary data of its Worldwide Quarterly Mobile Phone Tracker, which shows smartphone vendors shipped a total of 342 million units during the second quarter of 2018 (2Q18), resulting in a 1.8% decline when compared to the 348.2 million units shipped in the second quarter of 2017.
The firm says the drop marks the third consecutive quarter of year-over-year declines for the global smartphone market and only the fourth quarter of decline in history.
IDC believes this is the result of churn in some highly-penetrated markets, although many high growth markets still exist and should return smartphone shipments to overall growth.
It points out that the arrival of Huawei in the second position marks the first quarter since 2Q10 where Apple has not been the number one or two smartphone company in terms of market share.
Impressive growth
Huawei delivered shipments of 54.2 million units to move into the second position with a record high market share of 15.8%. Samsung maintained a comfortable lead, although indications from its recent 2Q18 earnings call suggest its mobile division revenues will face challenges moving forward, says IDC.
"The continued growth of Huawei is impressive, to say the least, as is its ability to move into markets where, until recently, the brand was largely unknown," says Ryan Reith, programme vice-president with IDC's Worldwide Mobile Device Trackers.
"It is worth noting that Apple moved into the top position each of the last two holiday quarters following its product refresh, so it's likely we'll see continued movement among the top ranked companies in 2018 and beyond."
He points out that for most markets, the ultra-high-end ($700+) competition is largely some combination of Apple, Samsung and Huawei, depending on the geography, and this is unlikely to change much in the short term.
"At the same time, Xiaomi, OPPO and Vivo are all slowly pushing their customer base upstream at a price tier slightly lower than the top three. This is an area they should all watch closely as the builds in this segment are getting increasingly more advanced," says Reith.
Fellow research firm IHS Markit's preliminary smartphone data shows global smartphone shipments reached 344.6 million units in the second quarter of 2018; a 1.8% decline year-over-year, and also down slightly from the previous quarter.
It notes that Huawei beat Apple, to reach the second-ranked position in global shipments. While Samsung retains the top spot in the shipment ranking, the company recorded its worst quarterly performance since the second quarter of 2013, it notes.
"Out of the major brands in the market, Samsung suffered the biggest decline in the second quarter," says Gerrit Schneemann, senior research analyst for smartphones at IHS Markit.
"Samsung's shipments declined 10.8% year-over-year, falling to 70.8 million units. The company's shipments were also down 9.2% quarter-over-quarter. Samsung is struggling to fight off the competition with its Galaxy S9 and S9 Plus devices, and the company needs the next Galaxy Note to deliver in the latter part of the year."
Value-added models
Schneemann adds that Huawei is shifting to more value-added models, by launching new flagship smartphones with the latest features.
He explains that Huawei's P20 Pro is the first flagship smartphone model to be equipped with triple cameras, beating competitors to market. Increasing brand recognition in Europe and Asia is enabling the company to challenge Samsung in many price segments.
"Apple shipment volume stayed flat, with just 0.7% year-over-year growth, rising slightly to 41.3 million units. While Apple sold six iPhone models in the second quarter of 2017, this year the company sold nine models. However, this increase in the number of models didn't contribute much to unit-shipment growth in the second quarter of 2018."
Commenting on Huawei's growth, Tarun Pathak, associate director at Counterpoint Research, says: "Huawei had a good second quarter in 2018 as it shipped more smartphones than Apple to capture the second spot in the global smartphone rankings, after seven years of Apple-Samsung dominance.
"Huawei achieved this by launching smartphones in the premium segment and capturing the mid-tier segment with its fast-growing Honor sub-brand."
Pathak notes Huawei with its Honor brand is offering a broad and refreshed portfolio at affordable price which is driving growth in the overseas market.
"Honor, which is already strong in the e-commerce segment, is now adopting a multi-channel strategy through branded stores in the South East Asia market. We expect store counts to increase in the future."