HR drives its own destiny
Human resources is migrating from an order-taker to a strategic business partner, and HR managers need to ensure their skillsets keep abreast.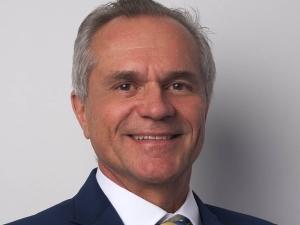 The role of human resources (HR) in the organisation is evolving. It's no longer sufficient for HR to align with the strategic requirements of all other divisions within the business; it also has to create demand for HR services across the business.
Guy Eastoe, Managing Director of Snap Tech International, says: "While HR remains one of the key corporate service departments, it's moving away from merely provisioning resources and carrying out administration. The HR division is becoming a strategic partner and trusted advisor, working to satisfy the business's need for a better understanding of our new world's workforce dynamics."
Eastoe says HR professionals need to assist their organisation to achieve its strategic objectives. He cites two key areas in which they can make an invaluable contribution to the business: change management and business relationship management.
Change management
While project management has been evolving, particularly in the ITC space, change management is still struggling to find its feet, and this is where the HR professional can add value, says Eastoe. "Being knowledgeable about change management, and having the skills to execute successful change management projects, will make the HR professional exceptionally valuable to the organisation."
He highlights key change management skills that will elevate HR professionals into a new age role:
* The ability to link change to strategic enterprise initiatives;
* Being able to build a 'volunteer change army' (John Kotter) of change agents; and
* Knowing how to drive successful change and build up sustainable change energy in leaders and staff alike.
Business relationship management
Today's business structures are flatter and more fluid, and have moved away from the more traditional, siloed organisational style. This has enabled much more cross-departmental interactions than ever before, resulting in the creation of a new role, that of business relationship manager.
"The aim is to create synergy between divisions within the organisation and to ensure that all parts of the enterprise move forward in the right direction as a cohesive unit. While business relationship management is key to all service departments within the organisation, it is particularly relevant to IT, learning and development (or training), procurement and human resources divisions."
Eastoe defines business relationship management as "the relationship role that stimulates and shapes the demand for a department's products and services and ensures that business value is optimised for the benefit of the enterprise as a whole".
He points out that ongoing learning and development within the organisation is key to both change management and business relationship management, as building strategically driven skills development programmes will help equip the organisation with the skillsets of the future.
Daniel Pink, in his book: 'A whole new mind', points out that automation will change all of our jobs, and totally replace many of them. Pink shares the six new aptitudes we need to survive in the new age of 'conceptualisation'. Eastoe says: "His words are brought home to HR in particular by the release of VERA, a Russian artificial intelligence application that selects resumes from job sites, calls candidates to tell them about jobs and then interviews the best candidates either by phone or via video chat."
The message is clear: if HR professionals want to qualify for the jobs of the future, they have to acquire the skills of the future. Improving their change management and business relationship management capabilities is a good step in the right direction, says Eastoe.