Open ecosystem vs acquisitions
Only one of these will get you to the finish line.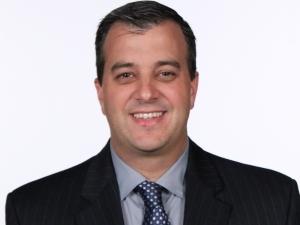 In his book, "Great by Choice", Jim Collins discusses the concept of the 20 Mile March, which suggests the most sustainable and effective way to achieve a goal is to consistently and diligently tick off the same small goal every day, no matter what. The idea is that, little by little, a little becomes a lot.
The most successful businesses have survived chaos and uncertainty using this approach because they had something to focus on and work towards every single day. Every business owner is on his/her own march towards a specific goal. One could be building a global enterprise, one franchise at a time. Another may want to turn a profit at a small-town boutique so s/he can take the family on holiday.
Take what you need
Whatever success looks like, both businesses need a plan, and the tools, to finish the march, one step and one challenge at a time. One strategy could be to acquire all the technology the business believes will help it achieve its goals faster. However, the problem with acquisitions, says Gregg Lalle, VP, international sales and strategy at ConnectWise, is that businesses end up tied to a technology that could quickly become outdated.
"Acquisitions involve a lot of integration work and cultural change management. When IT teams start fixing different parts of the system, or when an entrepreneurial culture is squashed by a more experienced management team, eventually something will break, whether that's the system or the team."
Another, more effective strategy, he says, is to tap into an open ecosystem of solution and business experts and their collective "toolbox" to find the technology they need to solve their immediate challenges so they can get on with their march.
For Lalle, this 'power of choice' is the biggest advantage of an open IT ecosystem.
"An open ecosystem gives IT teams the freedom and flexibility to choose the services and solutions for their business's unique needs, and the ability to seamlessly integrate those solutions into their environments through open APIs."
It's like looking at a restaurant menu. You might want a steak and dessert, or just a salad, or maybe just a glass of water. "Having more choice is better. Open source platforms offer extensive menus that businesses can choose from, from printing solutions to IOT services," says Lalle.
Culture of choice
The problem with choice, adds Lalle, is there is so much of it, and it's difficult to know which solution will be best for the business.
"There's a lot of noise in the market at the moment and everyone is promising the same thing. Service providers tend to empty their entire toolbox onto the table and explain everything they can do, rather than listening to the customer's challenges and suggesting one or two best-fit solutions. With an open ecosystem, businesses have access to a tribe of partners who align with the open source culture of helping others solve problems."
The open source culture involves a lot more than making a software's source code publicly available. It does not discriminate against persons, groups of fields of endeavour; it's not specific to a certain product; it does not restrict other software; and it's technology neutral.
"Having an open source ecosystem allows businesses to integrate any solution into their environment. If they can't find a solution to a specific challenge on the menu, they can ask the ecosystem partners to find one or develop one off the back of the open platform.
"This gives solution providers the freedom and avenues to be creative and innovative without fear of competition, bias or retribution. And it gives businesses, from the up-and-coming family business to the multinational enterprise, access to the same choice of solutions without any obstruction. There's a common goal: to help each other and to help businesses achieve their goals."
Innovation momentum
The result, he says, is an energy; a momentum that keeps getting bigger as more business problems are solved through the partner- and ecosystem-driven community. This momentum falls into step with the pace of technological change, allowing businesses to integrate new technology, as and when they need it, without having to scout out an acquisition partner and spend months integrating it into the core system.
"Technology is changing rapidly. Who knows where the next big thing will come from? But when it does, an open ecosystem of partners can work together to find a solution for businesses, who can easily integrate it into their systems as quickly as possible through open APIs. It's the most adaptable approach and creates the most strategic innovation," says Lalle.
"It's not just about the product. It's about the service and the experience and being part of an ecosystem where everyone lives, thrives and develops off the platform. It's about the power of choice and the flexibility to adapt to change with minimal complexity."
On the 20 Mile March to success, businesses cannot afford to be weighed down by antiquated technology and acquisition challenges. They need to be as light and agile as possible to better respond to change so they can consistently check off the smaller goals on the way to the larger ones.
Sponsored content
In order to inspire and drive innovation in its own ecosystem, ConnectWise has announced a Tech Tank competition to create integrations for its software. For more information, click here.