Conference from anywhere with Polycom's new VoxBox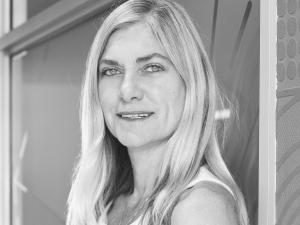 Some time ago, my colleague and I were having a meeting via Webex with one of our suppliers. I am always amazed at how technology has changed the way we work.
There we were 'on' my notebook in our Joburg offices, and having a semi decent video call with Irina, based 5 700 miles away in Moscow. Not quite enterprise video, but suitable enough for an informal, personal chat.
As a child, I used to daydream that 'in the future' you would be able to phone someone and actually see the person that you were talking to, says Gail Holt, MD of Polycom distributor Hardware.com.
I do a lot of these calls nowadays; any cloud-based service enables conversations with my management, based in the UK, our overseas suppliers, and customers based in other parts of southern Africa, from my notebook or tablet.
Even with this incredible technology, there are issues with the experience. Using my notebook speaker, the sound is tinny, and sometimes too soft. A frustrating thing when having people other than me on the call is that I constantly have to turn my notebook around so the microphone can pick up my colleague's voice. I bet that's happened to you before!
If the call is via video, it's a bit tricky (and sometimes awkward) to fit both of us into the camera's line of sight, making the experience unprofessional for both parties. The quality of the notebook camera isn't that great either and the video is either too dark or too bright.
Although I'm referring to a conference call in the office, these days, people can work from anywhere. Technology (and traffic) is allowing more and more people to work from home.
Offices are completely open-plan, but have huddle rooms that offer privacy and enable quick, on-the-fly meetings with colleagues or customers either in the room or via the ever amazing World Wide Web (depending on their geographical location).
If you (either alone, or with team members) are doing a voice or video call, in a huddle room or at home, you do want the experience to be a professional, quality meeting, even if it is on your notebook.
Polycom, which is a leader in quality video and voice technology, has released a product that enables you to work from anywhere, and with multiple team members on the call too.
The VoxBox is a USB/Bluetooth speaker, which has a 360-degree, 3m pick-up range. No need for me to constantly turn my notebook to follow my colleagues' voices. Even if it's just me on the call, the high quality base sound makes the conversation much more pleasant and a better audio experience, for both parties.
Even with its compact design (basically the size of a sandwich) the VoxBox has the same features as Polycom's larger conference phones, including HD voice, acoustic clarity and Noiseblock technology.
An added bonus of Polycom's Work from Anywhere product is that you can add on a 4x digital PTZ (pan, tilt, zoom) camera to enhance the video experience, making the video call more intimate and professional.
Today, people work in a variety of spaces, from a desk, a huddle room or on the go at the local caf'e, hotel or shared work space; bring along EagleEye Mini and Polycom VoxBox and work anywhere, and still have effective, professional and business-grade communication and collaboration.