The contact centre as a training environment
When it comes to meeting the skills development requirements of B-BBEE, many businesses struggle to deliver. Outsourcing such training to the contact centre industry may be the answer.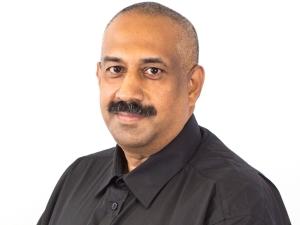 While broad-based black economic empowerment (B-BBEE) has been around for a number of years, many organisations still find it challenging to meet the requirements of the five elements that comprise B-BBEE, namely skills development, ownership, management control, procurement and socioeconomic development.
For example, when it comes to ownership, many of the larger enterprises have some level of foreign ownership, which can create issues. From a management control perspective, companies need to consider the demographic, racial, gender and disability mix across all levels of the organisation's management. This is particularly tricky for those businesses that operate outside of the more cosmopolitan balance found in Gauteng.
When it comes to procurement, it is required of businesses to work with small and medium enterprises (SMEs), particularly ones that are black and female owned, as a means of supporting enterprise development. This can come in the form of mentorship, investment in facilities or partnerships of some description. The fourth aspect, socioeconomic development, is usually handled by providing money to non-governmental organisations (NGOs) and supporting various causes. However, perhaps the most crucial aspect, suggests Rajan Naidoo, a director at EduPower, particularly in light of the country's current unemployment woes, is that of skills development. This is all about developing unskilled people into proficient workers who can contribute to the economy.
"Many organisations are still struggling with the revisions made to the B-BBEE scorecard in 2013 in respect of skills and training. Prior to 2013, companies were expected to spend 3% of their annual payroll on skills development, which included on-the-job and in-house training," he says.
"Today, businesses are required to spend 6% of their annual payroll on skills development, and 85% of this needs to be related to formal accredited training, such as learnerships or post-graduate studies, which means that companies now need to undertake some type of formal education process that encompasses a skills development component for the unemployed and disabled."
The trouble is a lot of enterprises do not have the capability of providing for on-site learning and training of unskilled people. Naidoo explains even in the traditionally lower-skilled environments like manufacturing, the modern shop floor is highly complex and mechanised. This means there is little room for the training and development of unskilled and disabled people.
"It is here that the contact centre industry can offer enormous benefits to both those enterprises seeking training and skills development options, and the unemployed youth seeking the chance to obtain job experience. The contact centre lends itself to the enablement of skills learning and workplace experience, as it provides an environment where the focus can be on both learning and production output, with the emphasis on the former.
"The beauty of the contact centre is that once a previously unemployed person has served in this environment for a year, s/he will be considered three to four times more employable thereafter. Remember that even in a strong economy, people with no work experience suffer from the conundrum of needing experience to get a job, but needing a job to gain the experience required. What the contact-centre-as-training-environment does is it creates the right conditions for youngsters to enter the workplace."
When it comes to meeting the skills development and training requirements of the B-BBEE scorecard, continues Naidoo, it makes sense for enterprises to outsource this to a contact centre. This environment is, after all, a great leveller, he adds, pointing out it is a work environment that is just as suitable for disabled individuals as it is for the able-bodied.
"Another aspect of the B-BBEE scorecard requirements is retention post-training, and since the contact centre industry tends to be pretty voracious when it comes to requiring staff, it is generally much easier for those individuals trained in this manner to be absorbed into the workforce, thereby benefiting both them and the company that pays for the training.
"The contact centre space is ideally positioned to not only assist companies meet their B-BBEE training requirements, but also to play a role in creating a significant entry-level job creation opportunity for the many millions of unemployed youth in our country. Moreover, it is an industry that provides a great stepping stone for these workers to develop themselves and ultimately move on to bigger and better things," he concludes.