Bitrate announces partnership with CSG and the availability of Seecrypt through its partner network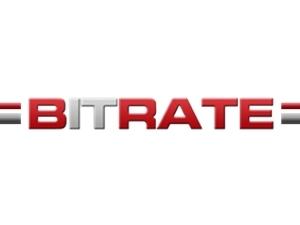 Communication Security Group (CSG), the pioneer and leading provider of secure call and messaging solutions for mobile devices and desktops, and Bitrate, the premier value-added-distributor of cyber security and ICT solutions in South Africa, today announced their strategic partnership and the availability of CSG's Seecrypt secure communications products through Bitrate's partner network of hundreds of companies across sub-Sahara Africa.
Attacks on mobile communications have increased globally as criminals, hackers and governments routinely intercept phone calls and text messages by exploiting systemic vulnerabilities in mobile network protocols. To address this widespread surveillance, governments and leading cyber security experts around the world are recommending end-to-end (E2E) encryption for mobile calls and messages.
CSG's Seecrypt products provide military-grade encryption for voice calls, messages and secure file transfer across the widest range of smartphones/tablets as well as Windows and MacOs computers. Seecrypt addresses the continual and growing threat of loss or theft of intellectual property, company sensitive and confidential information and proprietary assets. CSG's Seecrypt customers include government organisations and enterprises worldwide.
With Seecrypt, you can talk to your colleagues, business partners, family and friends securely with end-to-end encryption - ensuring no one can hack into or eavesdrop on your calls. Seecrypt offers crystal-clear audio, so that while no outsider can hear what is being said, participants in a one-to-one (or conference) call can hear each other perfectly. Calls can be made across the globe, even in remote, low-bandwidth, locations.
Seecrypt also allows you to send messages and files securely, across mobile devices and desktops, whether individually or to collaborate in groups so that trade secrets, intellectual property, business strategies, financial data, customer data or any other confidential information can be shared, without concern that your messages will be intercepted by competitors, hackers or governments.
Seecrypt lets an organisation run its own secure communication infrastructure, the Seecrypt Private Switch. This ensures no external party has access to the metadata around an organisation's calls and messaging. This information, which is totally exposed to the providers of free consumer-focused apps, can provide critical and sensitive information about who you are talking to, how often you talk to them, as well as the other party's location. The Seecrypt Private Switch can be installed and operated fully on-premises as a cloud-based solution for reduced infrastructure and running costs.
"We are delighted to announce our partnership with CSG and the availability of Seecrypt through our partner network," said Bitrate CEO Jeroen Dubbelman. "CSG provides government-grade security of communications, with military-grade encryption, making Seecrypt a must for any organisation wanting full privacy of their communications, such as government, police, executives (CxOs) and any company with highly sensitive intellectual property."
Harvey Boulter, Chairman of CSG, said: "The proliferation of surveillance threats to sensitive mobile communications is driving remarkable demand for encrypted calls and text messaging in government and commercial organisations across Africa. We look forward to working with Bitrate and its partners to provide Seecrypt and address these threats and the demand for secure communication head-on."