Regulatory services suspension for MTN Nigeria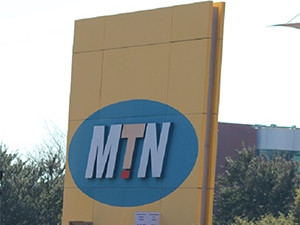 The Nigeria Communications Commission (NCC) has reportedly suspended all regulatory services to MTN Nigeria until the South African telco pays a fine of $5.2 billion (R71 billion) in connection with unregistered SIM cards.
This is according to Nigerian newspaper Leadership, which quoted an NCC document to which it says it has exclusive access.
MTN this week confirmed the fine, worth the equivalent of over a trillion naira, relates to "the timing of the disconnection of 5.1 million MTN Nigeria subscribers who were disconnected in August and September 2015, and is based on a fine of N200 000 for each unregistered subscriber".
"MTN Nigeria is currently in discussions with the NCC to resolve the matter in recognition of the circumstances that prevailed with regard to these subscribers," according to the MTN Group.
The regulator, however, seems to be taking a hard line on the matter, with Leadership quoting an NCC document that says "MTN's persistent violations" have forced the regulator to impose "the unprecedented sanction of suspending all regulatory services to MTN".
The NCC says MTN faces rebuke for 28 accumulated infractions.
"This unprecedented fine is indicative of the magnitude of the transgression and the seriousness with which the NCC and the authorities are approaching this issue. It is also more likely to ensure the wilful non-compliance by MTN ceases," the NCC stated in the document.
The regulator alleges MTN failed to comply with an NCC and security agencies directive to deactivate improperly registered subscribers within a seven-day deadline ending on 11 August 2015.
"Other operators had fully complied and reconciled their deactivations with the invalid registrations shared by the NCC up to four weeks earlier. The consequence of MTN's refusal to comply with the directive is even more pronounced as about a half of all the invalid registrations shared by the NCC belonged to MTN," the newspaper quotes the NCC as saying.
The NCC says unregistered SIM cards "pose a grave security risk to the country". It used the recent kidnapping of the former finance minister, Olu Falae, as an example of this risk, saying: "The kidnappers used MTN SIM cards and MTN was unable to provide any registration data for those SIMs."
The regulator seems set to get its pound of flesh from the telco, pointing out that the most recent fine is not an isolated incident.
"It needs to be seen in the context of a general pattern of non-compliance, with regulatory directives that actually predates the current SIM registration infractions," says the NCC.