Telkom's head of strategy quits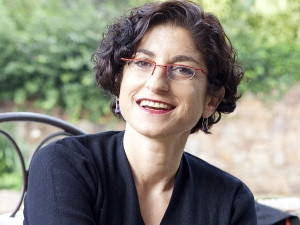 Telkom's head of strategy, Miriam Altman, left the company at the end of March.
This was revealed this morning, when Altman sent an e-mail to her contacts entitled "belated update". Altman writes: "The last three years at Telkom have been intense, challenging, rewarding - overall an incredible and life-changing experience."
She was appointed as head of strategy, reporting to CEO Sipho Maseko, in June 2013. She was part of a new team that aimed to transform the company.
Altman says she left Telkom at the end of March and is taking some time to work on personal projects but "remains committed to South Africa's future...and exploring opportunities that involve Shanghai/Asia".
In an interview with ITWeb's Brainstorm magazine last year, Altman spoke of her plans to help do what many before her have tried: transform Telkom.
"It's true that past efforts have failed," she said. "There's been a lot of energy and a lot of great ideas, but it's been inconsistent. With the current CEO Sipho Maseko and chairman Jabu Mabuza building up a strong team beneath them, many people feel that maybe it will happen this time. I've learned over the years that leadership is everything."
Speaking of her approach to the challenge, Altman said: "I'm a very driven personality, there's no doubt about that. For success in bringing about this kind of change, you have to be pretty ruthlessly focused. I deal with intense stuff at Telkom and it's an enormous challenge and there's pain and pleasure. It's very exciting, but what if you fail? You can't fail."
Born in Canada, Altman is a South African citizen, with qualifications from McGill, Cambridge and Manchester universities. She has led projects for numerous organisations, including the World Bank and Swiss Development Corporation.
She has run projects all over the world, including China, Argentina, Finland and Russia, and authored more than 100 publications. Altman remains a member of the National Planning Commission, responsible for developing a strategic plan for SA and its long-term development, and is a sought-after public speaker.
As to the lack of communication from Telkom to announce Altman's departure, Jacqui O'Sullivan, Telkom group executive of communication and PR, says: "Miriam was not a member of the exco and we don't normally communicate staff movements.
"Miriam had a very successful tenure with Telkom. She chose to leave Telkom at the end of March, to pursue her own interests," she notes.