IT Personality finalists
The IT Personality of the Year Award - now in its 35th year - recognises an individual who has made an exceptional contribution to the South African IT industry in the past year. Here are this year's finalists.
It all just clicks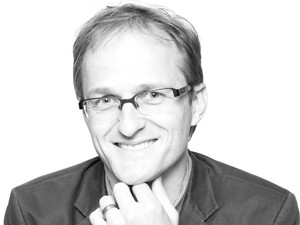 Pieter de Villiers is a South African-born, Silicon Valley-based entrepreneur with a passion for mobile technologies and the empowerment it creates. He grew Clickatell into a multimillion-dollar profitable business - a global provider of mobile messaging and transactional services.
But he stresses he is not ignoring SA. He is in close touch with the local tech scene, especially its Stellenbosch hub, and regularly hosts and mentors local start-ups.
Eighty percent of his 180-strong team is based in SA. He says running the company from Silicon Valley while having an effective reach into Africa puts Clickatell in a unique position to develop mobile solutions in SA - not just for the continent, but for the world.
But from this dual perspective, De Villiers sees SA's ICT sector in real trouble.
"The ICT sector is under real pressure. Big companies used to resell foreign computer products and that's changing with cloud services. Reselling software or services is not going to be a sustainable business strategy for ICT to survive in SA."
De Villiers believes entrepreneurship is the only sustainable way for the local ICT industry to survive.
"We already have an incredible entrepreneurial culture in SA - every local culture has its problem solvers and a natural inclination to figure things out, to be curious and inquisitive. The major problem is that entrepreneurship is not seen as a viable option after going to college or university," he says. "If we harness talent and avoid it being stuck in big corporates, South Africans could invent the next Google or Facebook."
One clear example is Amazon cloud services, which was actually developed by South Africans.
"We still suffer brain drain to big corporates that seize the most talented students directly out of colleges or universities," he argues. "Many young talented IT stars never break out of that comfort zone."
De Villiers says SA needs an ecosystem for entrepreneurs, celebrating their successes and growing awareness of the impact entrepreneurship has on communities and societies.
De Villiers certainly walks the talk. He recently founded Simodisa, an organisation that aims to accelerate local tech start-ups.
Seriously serious serial entrepreneur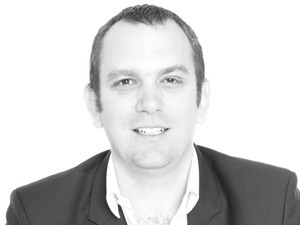 Having had early insights into how to build a company and compete on an international platform, Wesley Lynch founded Realmdigital - at a mere 22 years of age - in London.
"I ended up being quite surprised at how far ahead we were in SA when it comes to business technology," Lynch says, "especially in our banking systems."
With a good network of IT people back in SA, he started taking on banking projects and with his team built some of the earliest online banking systems in Europe.
"I slowly started to build a robust outsourcing development in Cape Town, and the Realmdigital business organically grew from there," he says. At the same time, he realised he wanted to leave England and come back home.
But as Realmdigital celebrated a decade of existence five years ago, it faced a pivotal moment. Should it replicate or come up with a different strategy?
This coincided with an IT powerhouse being created in the Western Cape at the time, with the Silicon Cape initiative and venture capital leading to a culture of entrepreneurship emerging.
"Rather than grow Realm, which was not scalable, we decided to use it as an incubator to develop the intellectual property we extracted, setting up separate companies, launching into international markets and target high-growth emerging markets. Our mobile African experience gave us an edge."
Out of this emerged Snapplify - a digital publishing solutions start-up that Lynch wanted to establish as the de facto digital publishing standard in emerging markets.
This rapidly became an impressive land-grab campaign. "We started distributing Afrikaans content digitally because e-books and Kindle don't support Afrikaans."
The next was Arabic. Lynch says Snapplify astonishingly became the largest digital distributor of Arabic content. Looking beyond Realm, Lynch has co-founded AngelHub to mentor start-ups - to help 'the tech start-up guys turn their pet projects into businesses'.
Lynch maintains SA must bridge its cultural divide between innovators and business people, as well as innovator start-ups and national corporates.
"There's not enough respect and integration between those two worlds," he states. "There's a weird separation that doesn't exist in mature markets."
Like many forward-thinking people in his position, Lynch insists local universities must be motivated and influenced to change their curricula so that techies understand business, and business students understand the culture of developers.
SA tech evangelist is a major job creator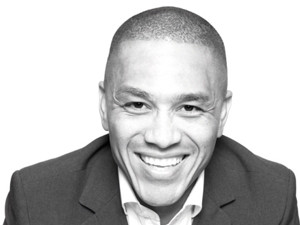 Stafford Masie has been in the IT industry for more than 18 years. Initially, he worked for Telkom and Dimension Data, before launching his own consulting and engineering services company. After selling his shares, he joined Novell, a multinational enterprise software company and moved to the US, where he spent seven years working at Novell head office in Utah. He later became country manager for Novell SA and went on to establish Google's initial sub-Saharan African presence.
Since leaving Google, he has worked with technology start-ups and founded Thumbzup, a Centurion-based developer of a mobile payment solution called the Payment Pebble. The idea for the Pebble was born out of Masie's driving passion - creating solutions to ordinary people's real-life problems. "It was intended to simplify payments and remove some of the tech challenges that many small businesses have," says Masie.
Manufactured in Randburg, Stafford says it's a smart card reader device that plugs into the 3.5mm audio jack on a mobile device and turns it into a point-of-sale terminal so that merchants can accept credit or debit card payments. It is at a pilot stage with Absa.
"I'm extremely passionate about preaching the importance of not being consumers but creators and makers of technology. Our IT industry is based on consumption - let's start creating and inventing more," he states.
He also wants to make it easier for entrepreneurs to launch their own businesses. "Thumbzup is a case study of how great the opportunity is when you overcome the challenges you face - how a small idea can have a massive impact from an employment and ecosystem point of view. In total, we created new employment for just over 1 000 people - and we haven't even launched the product yet."
While he mentions the inadequacies of our education system and the unemployment problem, his outlook is ultimately contagiously optimistic. "The next Skype or Google can come from SA," he says, "but I'd like to see us utilising technology to do something momentous in solar energy, healthcare, efficient transportation - unlocking latent human power to solve problems and have a global impact."
First published in the Dec/Jan 2014 issue of ITWeb Brainstorm magazine.