Vodacom expands training programme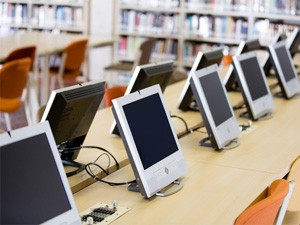 Vodacom has opened a teacher training centre in Kimberley - the first of 31 across SA - aimed at integrating ICT into classrooms, and improving technology and Internet access to communities.
The training centres will be equipped with 30 laptops, a printer, interactive whiteboard and Internet connectivity. This is in addition to nine ICT resource centres launched across SA's provinces in 2011, as part of Vodacom's mobile education programme.
According to Suraya Hamdulay, head of sustainability and corporate citizenship at Vodacom, the programme is a partnership with the Department of Basic Education and is focused on ICT training for teachers across the country.
Hamdulay says Vodacom is "hoping to increase the number of teachers that are well trained in integrating ICT into the curriculum and that learners become familiar with technology as part of their experience".
"We're helping the department build their curriculum correctly to ensure they have sufficient content, which is digitised."
Microsoft, Intel, Cisco and Mindset Learn are partners in providing the software, certification, training and educational content respectively, while Vodacom is responsible for Internet connectivity and content hosting on the programme's Web site.
Skills gap
According to Hamdulay, Vodacom was prompted to introduce the new training centres when the company discovered that some teachers travel long distances to access the nine venues, which were initially launched.
Hamdulay says the 31 new centres will allow members of the public to use facilities free of charge. "We will be taking members of the community who have finished matric and are without jobs and give ICT skills so they could become Cisco-certified trainers."
Throughout the course of the year, two centres will open in the Northern Cape, including Kimberley, while the North West, Mpumalanga, KwaZulu-Natal and the Free State will have three venues each.
The Western Cape will open one new facility, while Gauteng is expected to launch two new centres. The Eastern Cape has the most centres, with seven set to launch in that province.