Thermal imaging cameras to save Joburg rhinos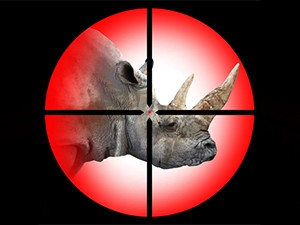 Axis Communications has partnered with Pit-track to provide thermal imaging cameras, with the intention of finding a solution to securing the future of rhinos in the Johannesburg conservation area.
Pit-track is a non-profit K9 conservation unit that specialises in rhino protection, anti-poaching, tracking, K9 training and investigations.
The unit claims it has a 100% success rate using trained tracker dogs as its eyes and ears in the bush. Since conventional tracking methods are too cumbersome, the unit says the dogs have the ability to track the footprints of poachers and are quick to obtain their location in the reserve.
"We are dealing with a highly sophisticated, experienced enemy that has unlimited resources to advanced military equipment, information and funding at its disposal. We are finding syndicates recruiting ex-military personnel to destroy our national heritage, and the only way to counter such a ruthless enemy is to balance the scales of equipment and skill sets within our unit," says Carl Thornton, team leader at Pit-track.
Conservationists and game farmers cannot protect the rhinos in isolation, and units like Pit-track are needed to assist them in keeping the species safe. Challenges include the size of the reserves and the substantial cost of placing accredited armed operators on the ground.
A rhino is killed every eight hours in SA alone, according to Savetherhino.org. The numbers have escalated year on year for the past five years. Poachers are embracing sophisticated technology and no longer make use of traditional poaching methods. They can now afford the latest technology and buy the services of skilled people.
The rhino price has dropped tremendously due to security risks and requirements. Rhinos can now be easily replaced rather than protected; however, this may lead to complete extinction.
Axis Communications' sponsorship of three thermal fixed-mount cameras will be used at one of the highest risk reserves and will provide the Pit-track team with better access control to dramatically revolutionise the fight against poachers. Enhanced surveillance is able to get eyes on a situation in the shortest time and without expending unnecessary manpower.
Thermal camera technology provides Pit-track with the ability to cover massive ground, and in the process, save the lives of anti-poaching teams and their K9 assistants.
"Axis Communications is very excited to be part of this journey to preserve our wildlife. We are committed to this cause and are confident our technology can assist in curbing the poaching epidemic that we are dealing with," says Roy Alves, business development manager at Axis Communications.