Big Data for smart businesses
Big Data is much more than a buzzword or the latest technology hype - it is now a reality, says Gary de Menezes, Country Manager Southern Africa, NetApp.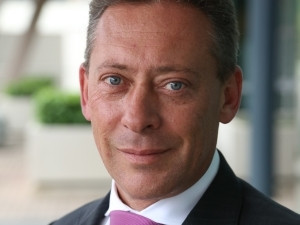 It has been a couple of years now that Big Data has been part of every single conversation of business leaders, IT decision-makers and public stakeholders.
But Big Data is much more than a buzzword or the latest technology hype. It is now a reality. Businesses are doing their best to figure out how to harness, understand and most importantly to leverage it, says Gary de Menezes, Country Manager Southern Africa, NetApp.
As the volume of data generated by companies, consumers or public services explodes (expectations are that by 2020 we will have 50 times more data than today - source: Cisco IBSG, April 2011), data strategies are being put in place by governments and businesses. Data officers have gained new seats at the highest level of governance. Today companies have access to an avalanche of data on customer behaviour, brand perception, product information and issues - data on virtually everything that may have an impact on their business.
Turning Data into agent of change
It is now widely acknowledged that Big Data is the new fuel for innovation and the backbone for building the digital economy that brings so many promises of growth and progress. Yet, as Big Data starts to permeate companies and public services, the challenge that lies ahead does not reside in the volume of data, but to make sense of all that data. The key is to turn data into dynamic knowledge which will - ultimately - lead to the development of new products and services, new working processes and new business models.
The Big Data winners will be the companies that have proactively set up big data strategies and prioritise structuring and analysing Big Data. Defining a big data strategy means being able to move from traditional analysis (what has happened, where and what was the impact) to predictive analysis: modelling scenarios, anticipating activities and providing answers. It means moving away from a static outlook to dynamic, forward looking insight. This is how major innovation and new business models will come to life.
A good example of such a strategy is the Safran Group that has recently created an Analytics division with the purpose to identify new areas of innovation and development for the group. In the consumer world, the UK retailer John Lewis has also set big data analytics as a corner stone of its growth strategies. The group now accumulates sales figures from 350 stores across 500 000 product references, right at the point of sale. Analysing big data in order to make improvements is now the "normal way of working" for John Lewis, enabling data from many different places to be used in order to improve online customer service.
Big Data success factors
The success factors for a data driven growth lie in a company's ability to put in place the right data management plan so that data is not only stored but fully leveraged, wherever it is. The key objective of big data management is to ensure a high level of data quality. NetApp believes there are four steps to be followed to fully leverage the power of Big Data:
* Processing at the point of collection, as early as possible and locally. It allows quick action and reaction and has a direct and immediate impact. This what John Lewis has understood.
* Connectivity. Successful companies are the ones that are interconnected and not working in silos. Data from sales need to be looked at with data from marketing, manufacturing, production and so on.
* Empowerment and feedback mechanism: organisations need to encourage employees to be actors of the data revolution and to take action based on the big data knowledge. Companies with a culture of evidence-based decision-making ensure that all decision-makers have performance data at their fingertips, every day. They also follow four practices: They establish one undisputed source of performance data; they give decision makers at all levels near-real-time feedback; they consciously articulate their business rules and regularly update them in response to facts; and they provide high-quality coaching to employees who make decisions on a regular basis.
* Testing ground. New initiatives need to be tested before they are deployed across the business. This is crucial as lessons learnt can improve ideas and programs.