Vodacom bets on Internet of things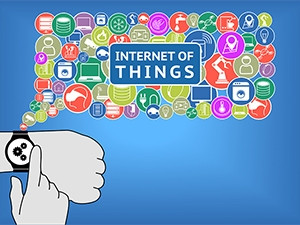 Vodacom has over 2.2 million SIM cards in "machines or things", which are not mobile phones, and the company sees big revenue potential in this market as the Internet of things (IOT) grows in SA.
"I think we are going to be surprised at the level of innovation that will come into play in the IOT space," CEO Shameel Joosub told ITWeb in an interview after the telecom operator's financial year-end results presentation in Johannesburg yesterday.
Joosub says IOT is one of three new growth pillars Vodacom is focusing on to capture new revenue streams.
Vodacom's IOT segment, which was previously called machine-to-machine, saw connections increase 28.2% year-on-year for the financial year ended 31 March. Revenue from IOT grew 20.7% to R556 million.
The other two new growth areas are insurance - which saw revenue grow 18.8% to R524 million - and the expanding fibre market. Vodacom's fibre now reaches over 25 000 homes and businesses in SA.
Global to local
Gartner forecasts 6.4 billion connected things will be in use worldwide this year, a 30% increase from last year. It predicts that by 2020, the number of connected devices will reach 20.8 billion. In 2016, IOT will support total services spending of $235 billion globally and 5.5 million new things will get connected every day, according to the research firm.
Vodacom plans to leverage this trend as well as parent company Vodafone's IOT platform "as a unique differentiator" particularly when it comes to highly competitive bids.
"If you look at it today, you have 2.2 million SIMs in machines in SA. That's just Vodacom's SIMs. If you take the entire industry, it's probably around four million or five million SIMs and that is growing at around 25% a year, so it's a very rapidly expanding market," explains Joosub.
Going forward, he says IOT is an important focus area for the company and he sees "some really exciting things to come".
"I think we are going to see more and more SIM cards included in everything from watches to wearables to all different devices. And that is going to create a big revenue opportunity and also a lot more excitement."
Smart cities
Joosub says globally there is already a trend developing for the growth of 'smart cities' and innovations like smart metering and smart waste management.
"I was in Spain last week looking at some of the developments in this area. As an example, I saw the idea of a waste paper basket which has a SIM card inside it and it indicate to you when it's full and when it needs to be picked up.
"There is also the example of a connected dog bowl which you can control remotely. When you want to feed your dog, you just SMS the bowl and then the feed drops."
Joosub says Vodacom can see IOT revenue coming from both private individuals and partnerships with cities wanting to become 'smart'.
"You will have some cities that will want to go smart and in there lies an opportunity. Globally, there will be more and more reference points. You will find, for example, a city like Barcelona going smart, then other countries and cities will be encouraged to do the same, and then it will begin to become more rapid. There are just so many solutions and opportunities with IOT."