R2K joins court battle against Parliament jamming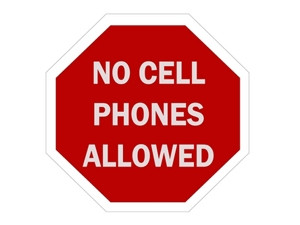 The Right2Know Campaign and the Open Democracy Advice Centre are joining other civil society organisations in court today in a bid to prevent future censorship in Parliament.
This comes after last Thursday's State of the Nation Address (SONA) was delayed by about 15 minutes as members of Parliament raised a point of order because no mobile signals were available in the house. Opposition members chanted "give back the signal" and insisted the evening could not proceed without free access to frequency, which was subsequently restored.
A Parliamentary probe is already under way into what government ministers are referring to as a "technical glitch", and the Democratic Alliance has demanded the Independent Communications Authority of SA (ICASA) probe the loss of cellphone signals during the event.
The lack of cellphone signals has been attributed to a jammer, which IRS Forensic Investigations CEO Chad Thomas says would have been military grade, but of the sort that is used covertly, and would have fitted into a briefcase of the size lawyers often tote around.
Unconstitutional
The only instance in which jamming is legal, says ICASA, is when the devices are used by National Security Cluster Departments.
The Right2Know Campaign and the Open Democracy Advice Centre say today's Cape High Court application is a bid to get "an interim order to interdict Parliament from jamming the communications from Parliament, ensure the feed from Parliament is not cut, and that the cameras remain focused on the actions in the chamber".
The two bodies say Thursday's events "did not only infringe on the freedom of the media: they were a direct affront to the public's right to know. When the information flowing from Parliament is restricted or manipulated, the public is left in the dark." The associations will picket outside the court this morning.
The South African National Editors' Forum has already expressed its outrage at what it calls the "shocking, illegal clampdown on freedom of expression in Parliament" on the occasion of president Jacob Zuma's annual address.
The forum will also approach the courts to "prevent any future attempts by state security agencies from unlawfully blocking communications signals aimed at interfering with journalists' constitutionally protected rights and freedoms".