First SharePoint 2013 site goes live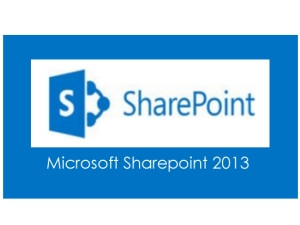 To correspond with the launch of Microsoft Office 2013, Intervate is the first company in SA to develop a Web site using SharePoint 2013.
This Web site showcases the product's latest Web content management features and indicates Intervate's enthusiasm and confidence in SharePoint 2013.
Susan Reid, Web content management solution specialist at Intervate, says: "We are excited to be first to market in showcasing SharePoint 2013's new functionalities through the Intervate Web site. The new SharePoint 2013 platform delivers a comprehensive list of Web content management (WCM) features that have been lacking up until now, particularly regarding online marketing, search engine optimisation (SEO) and user experience (UX). This should excite businesses and their marketing agencies alike, and SharePoint 2013 makes this easier 'out of the box'.
"Intervate.com is a responsive Web site that uses Twitter's Bootstrap framework, a collection of tools used to create responsive Web sites and Web applications. Responsive Web design (RWD) is a design approach that provides an optimal viewing experience, which adapts through resizing to match the device the site is being viewed on, such as a desktop computer, a tablet or mobile phone.
"With the proliferation and ubiquity of mobile devices for Web browsing, responsive design is one important strategy for ensuring accessibility on multiple form factors. Intervate has standardised its responsive Web design on Bootstrap and has completed a number of projects already on this framework, as part of its mobile Web strategy," adds Reid.
Troy Gerber, director at Intervate, comments: "In previous versions of SharePoint, a customer would need to purchase a separate licence to host Web sites and extranets on the SharePoint platform. This hurdle created a significant barrier to entry, which Microsoft has now removed in SharePoint 2013. When customers purchase SharePoint 2013 now, they can decide to build their intranets, extranets and Web sites without the need for additional licensing and cost, which significantly increases the value proposition. One of the key benefits when customers do run all three solutions on SharePoint is cross-site publishing, which is the process of publishing the same content to your intranet, extranet and public Web site without a lengthy and individual deployment process.
"Through cumulative improvements on previous SharePoint versions, the new features and capabilities make SharePoint 2013 arguably the best commercial WCM platform for enterprise business and digital agencies. In 2012, Gartner positioned Microsoft SharePoint as a challenger in its Magic Quadrant and this was based on SharePoint 2010. With the host of improvements across the board, and with Microsoft's focus on the user experience, SharePoint 2013 is bound to enter the Leaders' Quadrant in 2013," concludes Gerber.