White spaces trial wraps up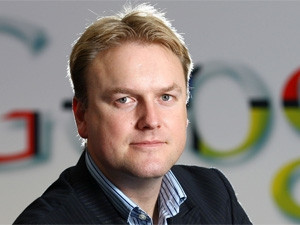 A project to determine if broadband can be delivered in the white space around current television channels has been completed successfully, sponsor Google and its partners said today.
Search giant Google backed the bid to explore whether superfluous television white spaces - channels that are vacant - can be used to expand broadband access in SA's rural and underserviced areas, which it expects will have a positive effect on economic growth.
According to the World Bank, every 10% increase in high-speed Internet connections leads to economic growth of 1.3%. Google's involvement follows its first trial in the US.
The schools that took part, which previously had slow or unreliable Internet connections, experienced high-speed broadband access for the first time, the search giant says in a statement. It says the test proved that broadband can be delivered in white spaces, without interfering with television signals.
Google country director Luke Mckend explains the trial aimed to show that television broadcasting and broadband via white spaces can coexist. "We're delighted that the trial has been a success."
Future hopes
During the trial, the service was broadcast from three base stations located at Stellenbosch University's Faculty of Medicine and Health Sciences, in Tygerberg, Cape Town. The industry-led trial followed a workshop in Johannesburg, in October 2011, hosted by trial partners, at which ICASA lent support for a South African trial, says Google.
Google hopes the proven benefit will see television white spaces (TVWS) made available broadly in SA. The trial partners included the CSIR Meraka Institute, Tertiary Education and Research Network of South Africa (Tenet), e-Schools Network, the Wireless Access Providers' Association and Carlson Wireless.
The parties hope policymakers will now work to create a regulatory framework that will support the wider use of TVWS to deliver wireless broadband Internet across the country.
"Teachers were able to use videos in lesson plans, make Skype calls to other schools, and more frequently update their Web sites and e-mail parents. Students could research rich-media educational materials. Because the service was better and faster, teachers and students could (and did) spend more time online," says Arno Hart, Tenet project manager.
"The success of the trial showed that unused spectrum can be harnessed to benefit the average South African, and can do so without interfering with primary spectrum owners. This is just one example of a population which can see great impact from TVWS to deliver wireless broadband at lower relative costs."
Google says white spaces run off low-frequency signals, which means communication can travel further, making the technology suitable for rural areas, as it provides low-cost connectivity. It is also used for expanding coverage of wireless broadband in densely populated urban areas.