School tech initiatives show growth potential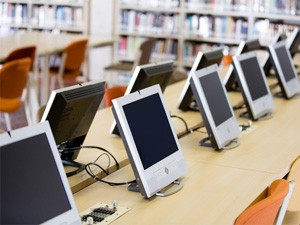 The Cofimvaba Schools District Technology Project, which introduces tablets for teaching and learning in Eastern Cape rural schools, has so far shown the potential to be implemented in other South African provinces.
This is according to Merryl Ford, programme manager for the Council for Scientific and Industrial Research's (CSIR's) Tech4Red project, which distributes tablets to teachers and learners.
The CSIR was tasked with project management for the ICT aspect of the project, which is driven by the Department of Science and Technology, in collaboration with education officials.
School principals and teachers are regularly engaged for training and consultation as part of the CSIR's broader initiative.
The Cofimvaba project has so far equipped 12 schools with tablets, with another 14 set to come on board this year, and Ford says the experience taken from the initiative will be shared with government.
Insights gained from the project will shed light on how technology could contribute to teaching and learning in rural areas, explains Ford.
Ford notes one of the project's focal points was ensuring teachers and schools were prepared for the changes. "We've tried a careful approach to make sure that when technology is introduced, the teachers are ready for it and have tried it out."
If the project works in disadvantaged schools, says Ford, it has the potential to work almost anywhere in SA. "We needed to focus on these schools as a starting point as they contain the lowest common denominator environments."
'Technology dump'
Ford does not expect the technology interventions to be a "miracle cure" for the province's and country's education problems. "This is a long process. We're not going to see miracles in one or two years."
According to Ford, some projects distribute technology and just expect the schools to cope, resulting in what she terms a "technology dump" which helps neither the teaching methodology nor the pupils' ability to learn effectively.
Tech4Red runs training programmes for teachers to familiarise themselves with the technology and for them to guide the learners in exploring interactive learning methods.
Lwando Rwayi, principal of Arthur Mfebe Secondary School in the Cofimvaba district, spoke to ITWeb recently, saying he expects learners' results to improve after an inconsistent start since the technology's introduction.
International interest
Ford presented Tech4Red's findings at the United Nations Education, Scientific and Cultural Organisation (Unesco) Mobile Week in Paris two weeks ago.
Unesco billed the event as aiming "to explore mobile learning as a unique and significant contribution to achieving the 'Education for All' goals of increasing education access, quality and equality".
Academics and policy-makers from around the world attended the event, and Ford says Tech4Red's findings attracted interest from Moroccan, Nigerian, and Pakistani researchers.
"We had further training in Cofimvaba last week, and Canadian researchers working in a small Queenstown school were interested in implementing our teaching strategies," says Ford.
"People are struggling with the similar issues regarding technology and teaching, whether they're from a developing country or developed, and we have a few of the solutions in our project."