Niel Schoeman - The non-conformist
Schoeman is taking on Telkom - one metre of fibre at a time.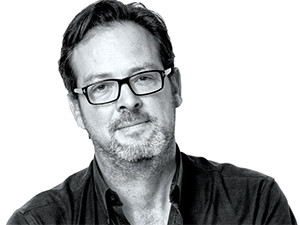 Tens of thousands of homeowners can be very grateful that Niel Schoeman isn't addicted to golf.
A few years ago, Schoeman toyed with early retirement after coming back to South Africa as a successful businessman, with enough pounds in his pocket to not bother working. "I realised after a couple of months of playing golf that retirement is not for me," he says.
Instead, he went back into business and created Vumatel, which is now laying fibre to the home to give people high-speed, lower-cost broadband connectivity for their work, their social lives, their movie downloads, TV programmes and monitoring their security cameras.
Schoeman is still only 44 and a serial entrepreneur who has been crowned 2015's winner of the IITPSA President's IT Personality of the Year award.
He believes he has won the award because people admire the maverick can-do attitude of Vumatel. "I think we take a maverick, challenging type of approach when we try to disrupt the industry or a sector of the industry," he says. "Everybody has been waiting for world-class connectivity and we've acted as a catalyst for getting it off the ground." Under the ground, actually, since Vumatel digs up the pavements to lay its high-capacity cables. It's succeeding so well because it gets the community on its side before taking any action, he says. "We've created an interesting approach by taking it on in conjunction with the community rather than acting as a corporate."
Vumatel wasn't the first company Schoeman has founded. An earlier enterprise was the Birchman Group, which he co-founded and chaired when he lived in the UK after graduating in Industrial Engineering from the University of Stellenbosch.
"I started the Birchman Group in 2003 as a technology management firm to deliver big complex projects for customers around the software space. We were trying to transform businesses through the use of technology in the early days when businesses were trying to be disruptive. It grew very quickly to ten countries."
We want to replace Telkom as the fixed line operator.
He came back to South Africa in 2007 when his first daughter was born, so she could grow up here. "It's like a salmon wanting to return to where it was spawned," he jokes. "I wanted to retire in SA. As soon as your company becomes so big that you need three signatures to sign for anything, you think maybe it's not for me anymore. I'm a starter - I like the early stage of the business where you still need to buy the toilet paper yourself."
Creating competition
Despite having no plans to carry on working, he was soon itching to take on a new challenge that didn't involve sinking golf balls on the fairways. It was at the time when the fibre telecoms business was beginning to emerge in South Africa after submarine cables finally reached our shores.
Schoeman worked with Dark Fibre Africa but, believing that the next frontier would be the home market, he launched Vumatel and began a pilot project in Parkhurst in Johannesburg. It has now covered seven suburbs and is working on eight more.
Some rival companies have emerged, but Vumatel has a head start, and it's neither an easy nor a cheap business to enter. "As soon as you've done a suburb, it's difficult for someone else to unsettle customers who are happy with the service," he says.
He doesn't see Vumatel being acquired in the near future. Investec is a minority shareholder with deep pockets, and Schoeman says the money he made in his previous ventures can also carry the company. It's going to need a lot of money to fulfill his ambitions, however, with the planned rollouts costing billions of rands. "We want to replace Telkom as the fixed line operator with fibre," he says. "It's a great opportunity to create another fixed line telco provider in the country."
Vumatel is now big enough for Schoeman to no longer be buying the toilet paper, but he isn't planning to move on yet. "It's going to be an interesting ride for a couple of years, I've got some plans," he says.
This article was first published in Brainstorm magazine. Click here to read the complete article at the Brainstorm website.