Online learning 'the only way to go'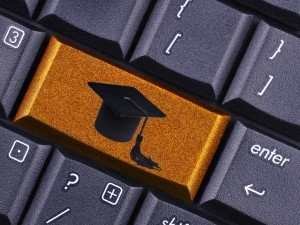 As universities try to balance rising demand for tertiary education with expansion challenges, education experts say Web-based e-learning models will increasingly play a pivotal role in SA and across the continent.
This week, the University of the Witwatersrand (Wits) announced plans to offer massive open online courses (MOOCs) in a partnership with edX - a US-based non-profit online learning destination founded by the Massachusetts Institute of Technology and Harvard.
MOOCs aim to deliver learning content online to any person who wants to take a course, with unlimited participation and no costs incurred for those who sign up. Professor Zeblon Vilakazi, deputy vice-chancellor for research and post-graduate affairs at Wits, says course content is still being finalised, but people who register for courses can become certified in what they study, if they choose to be assessed.
Vilakazi says course content will undergo verification by Wits and edX "to make sure you don't get a certificate that is worthless". Students will be able to enrol for the MOOCs on edX towards the end of next year, according to Wits.
Wider audience
Wits aims to increase its reach to students across Africa, and although edX currently has more than 200 000 learners on the continent, the new MOOCs seek to draw even more people into its framework.
In a brief statement, the university says the number of students pursuing higher education in Africa has tripled between 1991 and 2006, yet public investment in education has remained the same.
Wits says the increased demand, along with the growing value of university degrees on the continent, means the current high levels of educational expansion may still not be enough - a gap the new partnership aims to bridge. Vilakazi adds the main idea is to "democratise education" and have a positive effect on job prospects for people.
On the go
The University of Cape Town (UCT) also aims to introduce MOOCs from early next year, in partnership with British provider FutureLearn.
Deputy vice-chancellor, Professor Sandra Klopper, says, in developing UCT's MOOC strategy, "we have been mindful of the scarcity of contributing universities from the global south, and from Africa in particular.
"We are aware of the challenges many potential learners face with regards to technology and access. In response, we intend to place special emphasis on accessibility for audiences that are limited by bandwidth provision and device capacities."
Klopper adds engaging with hundreds of learners through the MOOCs would require "innovative approaches to course design, communications, pedagogy and technology, to ensure the optimum learning experiences for a broad range of people".
Other varsities such as the University of South Africa, Stellenbosch University and Rhodes University have so far only introduced open access academic journals.
About time
Moira de Roche, MD of e-learning company Aligned4Learning, says going online is "the only way for universities to go", considering challenges associated with building new campuses and the need to increase student numbers. "Face-to-face learning is still what academics feel most comfortable with, and at the moment, learners are also under the misapprehension that to learn, you need a teacher. This is simply not the case."
Roche notes the biggest challenge will be the manner in which courses are developed. "Every medium has its own strengths and weaknesses. Online courses must be developed to maximise the strengths and minimise the weaknesses of online learning."
She adds simply digitising documents and loading presentations "is not enough".
Michael Turnbull, project manager for e-learning solutions company Technica, says important factors for any e-learning solution will be its credibility, the abilities of the instructors and the quality of tests on the platforms.
Vilakazi adds: "Although brick and mortar universities will remain, technology has changed the way we transmit information, forcing the academy to catch up. Information travels faster than a lecturer talking to students, so this has led to interventions in delivering of knowledge using different platforms.