3D-printed fashion hits SA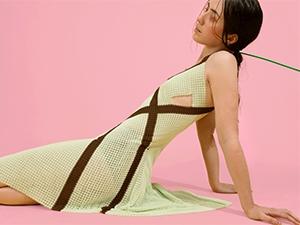 South Africa has been chosen as the first country to get the exclusive unveiling of a 3D-printed clothing range from Modeclix, a project based at the University of Herfordshire in the UK.
The clothing range will be revealed at the Mercedes-Benz Bokeh South African International Fashion Film Festival set for 21 to 23 April at V&A Waterfront in Cape Town. The event brings together creatives in the film, fashion, artistic and related technical industries to celebrate their craft twice a year.
The dresses were created by Dr Shaun Borstrock from the University of Herfordshire in collaboration with professor Mark Bloomfield, a 3D specialist and designer, from Electroboom.
According to the University of Herfordshire, the Modeclix project "is the latest leap forward for the fashion industry as the project has successfully developed products that are uniquely customisable and wearable".
Borstrock explains that until now, more elaborate, sculptural couture 3D 'prints' have graced the catwalk for designers.
However, he points out that one of the biggest challenges with 3D printing technology to date has been how to make it wearable. "This unique project addresses that challenge by 'printing' textiles that are flexible with movement and mimic traditional cloth.
"The complex design process involved in making these revolutionary garments represents a huge breakthrough for garment technology and 3D printing. The project focuses on an interpretation of weave, stitch and knit. The initial prototypes are 3D-printed as pieces of textile that have enough movement to ensure they are fluid and represent a 'fabric' that can be used to make a garment."
The clothing line, however, costs more than conventional clothes because of the limitation of printers and the complexity of making the garments, says Borstrock. He adds the dresses cost anything from £400 (R8 500) up. "It all depends on the complexity of the garment."
However, Borstrock believes it will only be a matter of time before 3D fashion collections go mainstream and 3D printing technology graces stores as part of everyday life.
Describing the advantages of 3D over conventional clothing, he says: "They can be customised, fully bespoke, minimise waste of materials as garments are made to order and not on a production line. There are also no shipping costs as the components can be printed in the place of order."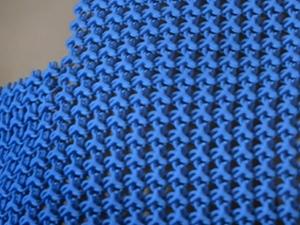 "I've spent the last 25 years exploring how technology and 3D printing can enhance production techniques for jewellery and accessories, and this has been a fantastic opportunity to take this research even further," says Bloomfield.
"There is a huge amount of potential to develop complex construction techniques that defy traditional pattern cutting and create garments that are multifunctional, unique and wearable," he adds.
So far, the collection consists of eight dresses and two headpieces which will be officially unveiled in SA. The collection will also be available to view online as of 1 May on the Modeclix Web site.