New MVNO to provide religious experience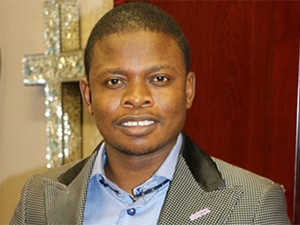 A new mobile virtual network operator (MVNO) is being launched by a Southern African church network.
PSB Network is backed by Prophet Shepherd Bushiri (PSB) Ministries, which has a core target market of around two million members within South Africa and its neighbours.
"In order to service our community in the manner they deserve, we are offering simpler, easier solutions extending to the MVNO space, which is an opportunity to offer ease in the technology era for our stakeholders," PSB media spokesperson, Nono Mchunu, told ITWeb about the reasons for the launch.
Mchunu says the MVNO is targeted at "any likeminded individual" in order to give them "meaningful services and benefits they can use and that will enhance their lives".
PSB Network officially launches on Saturday, 17 September, at an evening event at the Gallagher Convention Centre in Johannesburg, but Mchunu says the network already has over 5 000 pre-registrations for SIMs.
The ministry is run by prophet Shepherd Bushiri, a Malawian-born millionaire who is referred to as "Major 1". He is founder of Enlightened Christian Gathering Church (ECG) and Shepherd Bushiri Ministries International. According to the ministry's Web site, Bushiri's prophecies "are accurate and precise" and the church "has now become a residence of prodigious miracles and wonders".
ECG has its headquarters in Lilongwe, Malawi, with branches in South Africa, Lesotho, Swaziland, Namibia and Botswana. Bushiri's Facebook page has over one million likes and the church's Prophetic Channel on YouTube has over 65 000 subscribers.
The MVNO is launching as a prepaid network, which will be SIM-only for now. It says it offers great value voice and data rates, as well as bundles designed to suit the needs of the ministries' members.
Voice tariffs are 99c per minute, on per second billing, while data rates range between R0.12 per MB and R0.67 per MB, depending on the data bundle.
Among the launch deals is a prayer offer: if subscribers recharge each week with R10, they will receive a daily prayer from the prophet the following week. The network is also offering "Limited Edition SIMs" which are signed by Bushiri.
The platform
PSB is using mobile network enabler MVN-X's platform to launch its MVNO. MVN-X is also the enabler behind me&you mobile, Mr Price Mobile, iSmart and BokSel.
MVN-X put the project together in just two months and says it has no stake in the MVNO itself and is simply the mobile virtual network enabler on the project.
"I don't speak for PSB, but the ministry has a close relationship with its followers. They intend to leverage that in order to provide their followers with a service. So they felt that an MVNO was a good idea," MVN-X CEO Steve Bailey told ITWeb.
"Bushiri has a following that requires cellular services. He is giving them a good deal in terms of cellular, so that is their rationale for launching the MVNO."
MVN-X believes there is rising popularity of MVNOs in niche target segments ? with PSB being a good example.
"With MVNOs, you need to have a brand and a customer base and a way of communicating with them, so from an MVNO point of view PSB ticks those boxes. I think it will be interesting to see how PSB goes because there are a number of these types of church organisations in South Africa and it could possibly be a good idea for them as well," says Bailey.
Mchunu says the church will plough most of the profit from the MVNO "back into our product offering and not using it to pay out offshore shareholders" but admits the church plans to make as much money as possible off PSB Network because "the more we make, the better our product offering will be".
For now, the product is only being offered in South Africa but the church says it has plans for future expansions.
PSB Network data bundle tariffs
| | | |
| --- | --- | --- |
| Prepaid data bundle | Price | Price per MB |
| 15MB | R10 | R0.67 |
| 30MB | R12 | R0.40 |
| 100MB | R25 | R0.25 |
| 200MB | R50 | R0.25 |
| 300MB | R75 | R0.25 |
| 500MB | R125 | R0.25 |
| 1GB | R150 | R0.15 |
| 2GB | R250 | R0.12 |