Under-fire Dagada lays out Joburg's WiFi plans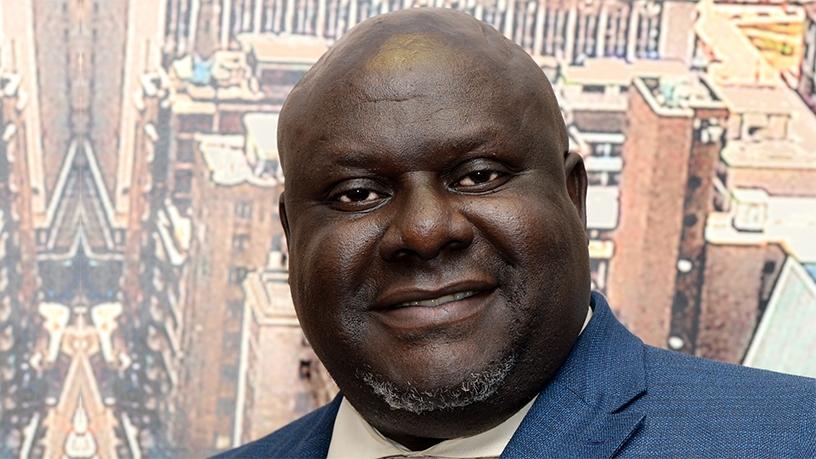 The City of Johannesburg is targeting rolling out 300 WiFi hotspots this financial year.
This was revealed by under-fire Johannesburg member of the mayoral committee (MMC) for finance, Rabelani Dagada, who is fighting back and redirecting attention following reports he is facing imminent dismissal.
Dagada was recently named in a "jobs for pals" scandal after allegedly "enriching his friend" by facilitating access to lucrative tenders.
IOL reported that Seth Mukwevho, who is currently the department's group head of treasury, "irregularly" received a two-month contract of over R190 000, allegedly due to his long-standing relationship with Dagada.
According to a recent report by Business Day, "the imminent firing of councillor Dagada comes amid continued problems in the city's revenue department regarding the escalating billing crisis".
In a statement sent to ITWeb, Dagada says: "I have noted a story published by the Business Day on Friday, 27 October 2017 about my supposed imminent expulsion from the mayoral committee of the City of Johannesburg.
"I should put it on record that I neither applied nor lobbied to serve as a member of the mayoral committee (MMC), and I am fully aware that I serve at the pleasure of the executive mayor and the overarching Democratic Alliance (DA) leadership."
Extra responsibility
Dagada's portfolio was recently extended to include the oversight of the city's Information Technology Department and the metro's overall IT strategy.
"Technology is a critical driver of change. Turning Johannesburg into a smart city is just as important for economic development, as it is for making access easier for our residents," he says.
Over the coming months, the city will roll out free and subsidised WiFi, he adds. "Studies suggest that a 10% increase in Internet connectivity penetration in low and middle income countries results in a 1.38% increase in economic growth."
According to him, on Monday, 20 November 2017, 47 new WiFi sites will go live. Areas to be covered by this WiFi rollout will include Ennerdale, Eldorado Park, Ivory Park, Cosmo City and Zandspruit. Work is commencing on Tuesday, 31 October to add 33 more WiFi sites to cover areas such as Lenasia, Slovoville, Diepsloot and Orange Farm.
All these efforts will ensure residents of the city have access to the Internet and can participate in the local economy, he adds.
The city envisages rolling out 300 WiFi sites in the current financial year.
Billing crisis
Addressing the billing crisis that plagued the city for years, Dagada says on taking office in August 2016, the DA-led coalition government faced off against 200 000 open billing queries. One year later, the queries have been reduced to 16 000.
"From a pure numbers perspective, this is an impressive achievement. Despite successes, there are still too many residents who find themselves at the receiving end of poor customer service, estimated readings and incorrect municipal bills.
"Extensive analysis of the billing crisis indicates that over 65% of the city's queries are related to metered services (electricity and water). I believe that a long-lasting solution will be to improve the number of actual readings on all metered services."
The city aims to reduce estimations significantly and improve the number of actual readings to 95%, thereby reducing billing queries by 90%.
Notwithstanding these challenges, Dagada points out the city managed to set a new benchmark in its revenue collection efforts. Since March, the Revenue Shared Services Department has steadily increased its monthly collections - reaching R3 billion - in March, June, and September.
During August, he notes, the city collected a record R3.2 billion and current indications show the city will continue on this collection trajectory, exceeding R3 billion in October and possibly subsequent months.
Currently, the amount of money the City of Johannesburg is not billing amounts to R4 billion to R5.3 billion per year.
According to Dagada, this is mainly due to inadequate billing data. "By better metering management and bringing missing meters into the system, we will increase revenue collection by between R900 million to R1.2 billion within months.
"The city recognises the need to collect monies for rates and services efficiently and effectively, using technology. One of the major lessons learned in the evaluation of the inherited operational model is that the municipality cannot continue with its current customer engagement process, which has become far too cumbersome and time-consuming."
Dagada notes the improvement of Joburg's online platform remains high, adding the city's current system is infamous for its poor quality of data and over-customisation.
"The successful re-implementation of SAP requires clean data and a strong link to the institutional overhauls already under way. This will ensure people and processes are aligned to technology and that the value chain runs seamlessly."
Dagada did not further address the allegations against him.