Africa's mobile broadband connections to breach 1bn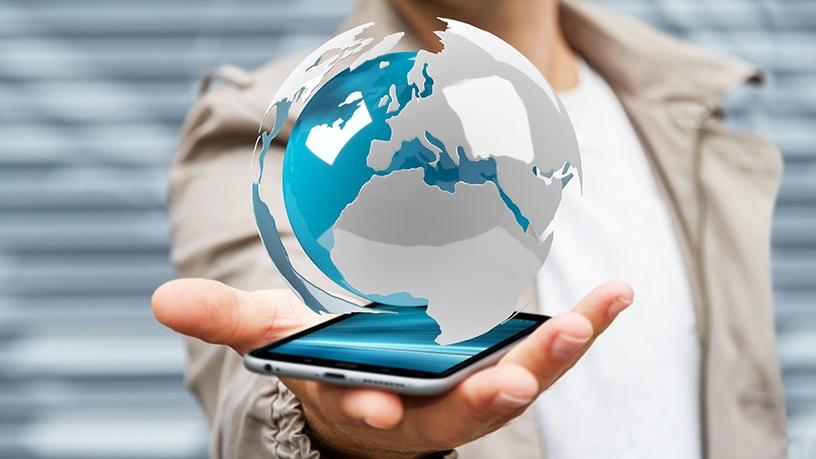 The number of mobile broadband connections in Africa is set to more than double over the coming five years, and rise from 419 million at the end of 2017, to 1.07 billion in 2022.
This is according to market analyst firm Ovum, which says although Africa's broadband development still lags behind the rest of the world, the adoption of mobile broadband will grow strongly in Africa over the coming few years, driven by the continued roll-out of mobile broadband networks and the increasing affordability of smartphones.
Ovum notes the growth of mobile broadband in Africa will be facilitated by the further roll-out of 3G W-CDMA and 4G LTE networks, and the increasing affordability of smartphones.
The market analyst firm says in 2019, W-CDMA will become Africa's biggest mobile technology by subscriptions, and there will be 858 million W-CDMA connections on the continent by end-2022. There will also be 210 million LTE subscriptions in Africa at end-2022, it adds.
First 5G
Matthew Reed, practice leader for Middle East and Africa at Ovum, says the firm expects Africa's first 5G services to launch in 2021, but initial take-up will be modest, with fewer than one million 5G subscriptions on the continent at the end of 2022.
Nonetheless, Reed notes Africa remains a growth market as the fragile economic situation across much of the continent over the past couple of years has affected telecoms markets and operator businesses.
"Unpredictable political and regulatory developments have also had an impact. But longer-term macro trends for population and economic growth indicate Africa will continue to be a growth market for telecoms and related services," Reed says.
While Ovum forecasts there will be more than one billion mobile broadband subscriptions in Africa by the end of 2022, non-SMS mobile data revenue on the continent will grow at rate of 25.1% over 2016-22.
It points out the recent financial results of African operators reflect factors such as the economic fragility on much of the continent, the depreciation of local currencies, and some local circumstances such as the impact of new customer registration requirements.
However, set against these adverse factors are positive trends such as continued growth in enterprise, data and digital service revenues.
Operator performance
Ovum points out MTN is the largest operating group in Africa and a bellwether for the telecoms industry on the continent.
It explains the main drivers of growth at MTN are data and digital services, with group data revenue up by 30% year-on-year in 1H17, while digital revenue increased by 25% over the same period, on a normalised basis. Voice and SMS revenue declined.
At Vodacom Group, revenue for the year to March 2017 was up by a modest 1.5% year-on-year to R81.3 billion, while service revenue increased 2.3% to R68.3 billion.
"Although Vodacom's South African business performed well, its international operations were affected by new customer registration requirements as well as by the depreciation of local currencies against the rand," Reed says.
Ovum notes Bharti Airtel, which has operations in 15 African countries, said in its results for the quarter to end-June that on a constant-currency basis, which corrects for foreign-exchange changes, underlying Africa revenue for the quarter was up by 1.5% year-on-year.
"Significantly, Airtel Africa has become profitable, reporting positive net income in 1Q17 for the first time and continuing in 2Q17," Reed says.
Orange reported revenue of EUR2.49 billion ($2.94 billion) in Africa and the Middle East for 1H17, which represented an increase of 1.7% year-on-year on a comparable basis, but a decline of 1% on a historical basis.
Orange's enterprise revenue in Africa and the Middle East was up by 6% year-on-year in 2Q17 on a comparable basis, while data revenue was up 33% and Orange Money revenue increased by 65%, Reed explains.
Ethio Telecom of Ethiopia is now the largest mobile operator in Africa in terms of subscriptions, with 57.34 million mobile subscriptions at end-2Q17. Ethiopia is Africa's second most populous country after Nigeria, with a population of 103 million people. Ethiopia is also one of the very few African countries that has not liberalised its telecoms market and introduced competition, so Ethio Telecom has a monopoly, Reed explains.
Previously, MTN Nigeria was Africa's largest mobile operator in terms of subscriptions, but it is now ranked second after its subscription count was cut as a result of new customer registration requirements in Nigeria and a customer database clean-up.
Revenue growth
Ovum forecasts that total mobile revenue in Africa will increase at a CAGR of 4.8% between 2016 and 2022, to reach $69.36 billion in 2022.
It notes the composition of mobile revenue in Africa will change significantly too, with non-SMS data revenue set to grow at a CAGR of 25.1% over the 2016-22 period, whereas SMS revenue will decline by 4% CAGR over the same period, and mobile voice revenue will decline by 2.9% CAGR.
Non-SMS data accounted for 16.4% of mobile revenue in Africa in 2016, but is expected to account for 47.5% in 2022.