VAST Networks partners with AT&T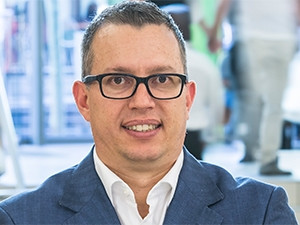 VAST Networks is partnering with US telecoms giant, AT&T, to offer visiting customers WiFi connectivity in South Africa.
South Africa's first open-access WiFi network says it's an historic alliance which will let eligible AT&T users, who have the AT&T Passport app, roam on VAST Networks' WiFi at any of its over 2 000 locations across the country.
"This is VAST Networks' first international roaming deal. It is important because VAST Networks wants the network to support a range of local as well as international customers. The ultimate aim is for any user to be able to use the network seamlessly," says CEO Grant Marais.
"We are looking forward to working with VAST Networks. With their support and infrastructure, our customers will be able to stay connected," according to Suzanne Hellwig-Navarro, AVP of alliances and partnerships at AT&T.
Marais says visiting AT&T customers will be able to connect automatically with their devices for a seamless experience "to work, play and stay connected to their world".
"AT&T is the second largest provider of mobile telephony and the largest provider of fixed telephone services in the United States. They have 130.4 million customers that will now be able to connect and use the VAST Networks hotspots countrywide," notes Marais.
He says the company plans to partner with other international telcos and "a number of opportunities are currently under negotiation".
VAST Networks formed in 2015 by bringing together the WiFi assets of two key market players: MWeb and Internet Solutions. Its locations include premium malls; hotels; central transport hubs, including major airports and railway nodes; hospitals; restaurants; and leisure and entertainment venues across South Africa.