Time for OTTs, telcos to work together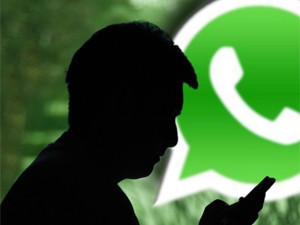 2016 will be the year when over-the-top (OTT) players and telecoms operators will realise it is time to stop fighting and work together.
That is the prediction of research and consulting firm, Strand Consult, when looking at the global telecoms space. This forecast comes as South African mobile operators head to Parliament this week to discuss the possible regulation of OTT players.
Strand Consult believes that despite years of struggle between global OTT players and telecoms operators, this year will likely see the two players realising they need each other and wanting to work together.
"Strong brands will play a role in partnerships. In the same way that toys, clothing and other consumer products enter partnerships with film companies, more brands and mobile service will come together. The challenge is to design business models that create win-win outcomes," according to Strand Consult's 2016 Telecom Predictions report.
Strand Consult believes "partnerships will flourish, if not regulated out of existence".
"We expect that the number and type of services that operators bundle with voice, SMS and data will explode. Music services such as Spotify and Deezer, video services like HBO and Netflix, newspapers and magazines ? any and all content that can bundled with traditional traffic packets that telecom companies sell will be bundled with mobile service for all devices."
Whether this is the case in SA is another story, as the country gears up for Tuesday's discussions on the possible regulation of OTTs like WhatsApp, Skype and Facebook, set to take place in Parliament.
Parliament's portfolio committee on telecommunications and postal services will host the regulatory discussions despite committee chairperson Mmamoloko Kubayi admitting to ITWeb last week that none of the mobile giants, "nor anyone" had officially asked the committee to look into the issue.
Kubayi says the committee has an "obligation based on the Constitution on behalf of citizens to engage on matters affecting them" especially matters of national interest.
South Africa is not alone in the debate over the regulation of OTTs. Telcos in Morocco started blocking voice over IP services like Skype and Viber earlier this month, while countries like India and Brazil have already taken steps towards regulation.
"To be sure, net neutrality advocates are at the ready to conquer any mobile plan that a consumer would love, but we think 2016 will be the year when free services and cool brands trump neutrality. The religious strategies employed by net neutrality advocates will likely backfire. They insist on plain vanilla in a world where partnerships have many flavours," says Strand Consult.
Calls for teamwork
Meanwhile, SA's Internet Service Providers' Association (ISPA) has urged mobile networks to find ways to partner and compete with OTT services for the benefit of consumers.
"The mobile networks forget they once were the new kids on the block. Their growth was encouraged and look what a wonderful difference they made to South Africa. OTT services have the potential to further democratise communication and drive uptake of broadband because they offer an affordable alternative to the millions of South Africans who cannot afford to make a call, or to pay 50c each time they send a single SMS," says ISPA chairman Graham Beneke.
"Africa desperately needs OTTs to grow Internet participation. Attempting to regulate this technology will hinder the continent's ICT development, be a technical nightmare to enforce, and simply encourage the growth of a plethora of other lesser-known messaging applications."
Beneke says history proves you cannot regulate progress out of existence.
"Imagine how the GDP-boosting growth of cellular phones in South Africa would have been constrained if Telkom had decided in 1994 to approach Parliament with the unworkable idea that landlines and cellphones should be bundled together in order to protect its monopoly."
Battle rages on
The dispute between the parties usually comes down to a loss in voice and SMS revenue for mobile operators because consumers opt to use messaging services that rather use data.
ISPA says it is encouraged that some network operators are on record as saying they are committed to establishing an amicable relationship with OTTs.
The most vocal network has been Cell C, with CEO Jose Dos Santos accusing MTN and Vodacom of "declaring war on consumer interests".
"The infamous duopoly wants to limit how we use Internet services like WhatsApp ? and it has nothing to do with fairness, competition or the future of South Africa. To the contrary, it is all about maintaining their stranglehold on a vital artery feeding our country's economic and social future," he says.
Cell C has chosen to embrace the growth of OTT rather than push back, with Dos Santos warning regulation would be to the detriment of the industry and consumers.
"OTT regulation will force extra costs on those services or force their withdrawal. It will hurt consumers and small companies. It will disadvantage everyone ? everyone except the networks whose only interest resides in protecting their revenues," he comments.
In the past, MTN, Telkom and Vodacom have been vocal about their displeasure at how OTT services threaten their revenue streams, but in the lead up to this week's meeting, the three telcos have taken a more measured response.
MTN told ITWeb it "believes telecommunication operators and OTT operators can co-exist in an agreed and mutually beneficial relationship". Vodacom has admitted it is supportive of a review of regulation and believes "rules must be simpler, future-proof and must also ensure a level playing field between traditional telecoms companies and new players where they compete in the same market".
"Telkom supports technological developments and the associated benefits to the economy. Regulation of any aspect of the ICT sector should be informed by sound economics. Regulation should be directed at levelling the playing field where there is an identified market failure. A decision to regulate prior to an in-depth discussion on the impact of the OTTs on the ICT sector and the economy in general may be premature," is Telkom's stance.
Dos Santos believes regulation is not necessarily a bad thing and "South African telecoms regulation could definitely use a little modernisation". He also admits the sector needs "to ask serious questions about privacy, consumer rights and infrastructure sharing to reduce costs".
Strand Consult, however, believes the telecoms industry is its own worst enemy.
"One of the biggest challenges in the telecommunications world is that the operators in the telecom industry cannot get on the same page. Regulators use this to their advantage to exploit the divisions among different players.
"Trade associations should do a better job to communicate all the benefits that their members do for society, but they have not succeeded to craft the winning messages. As a result, politicians have used these rifts to create their own agenda which run counter to the goals of a healthy telecoms market," it states.
The top three telecoms operators Vodacom, MTN and Cell C have all confirmed they will attend tomorrow's discussions, while Telkom failed to confirm by the time of publication.
The committee has assured the public the meeting is not meant to be conclusive but merely to serve as a platform to hear the various views on the subject.