Mixed results for ICT in EC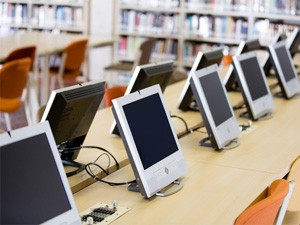 Although more ICT access initiatives in the Eastern Cape (EC) are being rolled out, there have been mixed results in improvements in education outcomes, while connectivity across the province remains a challenge.
The Department of Science and Technology (DST) and the Department of Basic Education launched the Cofimvaba Schools District Technology project in 2012, with the aim of using technology to improve education in rural schools.
Tablet computers have been distributed to both teachers and learners at 12 schools in the region since the start of the project, while the DST says 14 more schools will be added to the programme this year.
Arthur Mfebe Senior Secondary School in Cofimvaba near Queenstown was the first to pilot technological interventions such as tablets for teachers and a WiFi network, and epitomises both positives and challenges in the programme. Teachers have been granted greater information access, but students have yet to demonstrate consistent improvements in results.
School principal Lwando Rwayi says all 44 matriculants now have tablets pre-loaded with learning material, compared with just five devices at the start of the project. "All tablets have content for all subjects including e-books, past question papers and videos."
However, the initiative has yet to filter through to the matric pass rate, which rose from 42% in 2011 to 77% in 2012, before diving to 46% in 2013. Rwayi says an upturn in results is expected this year. "Our mathematics marks let us down last year, but we now have everything in place and all our students now have their own tablets so we're focused on improving that."
Mathematics and science are crucial to the growth of the ICT sector and Rwayi says the project's success will be measured in coming years.
ICTs for libraries
The Cacadu District Municipality (CDM) encompasses nine local municipalities across the EC and covers 34% of the province. Its Connect with Cacadu (CWC) initiative installs computer hardware and software at libraries across the region, but faces challenges to remain sustainable.
Lyn Nance, senior administrative officer for CDM, says 31 libraries have been connected, but long-term funds have dried up. "The major funding for the project was provided by the [EC] Department of Sport, Recreation, Arts and Culture (DSRAC), but they have since ceased providing funding to the CDM for libraries. This is a major challenge," says Nance.
The DSRAC was not immediately available for comment.
Nance notes the CDM currently foots the bill, but cannot do so indefinitely. "Constant efforts are being made to acquire further funding so that this important service to communities can continue."
To date, there are 28 000 registered users across the 31 libraries which form part of CWC's programme, according to Nance.
Some of the libraries have battled to establish connectivity, even after the hardware is made available. Eight desktop computers were delivered to the Duna Public Library in Grahamstown in 2010, yet cable theft in the area meant ADSL connectivity was delayed until early this year, says an insider.
The community library in the same area also struggles to maintain a constant Internet connection, according to librarian Wandile Duruwe.
Despite the challenges, Nance says other municipalities around SA have shown interest in following the CDM model in future.