Burnt by sub-standard VOIP? Hold on, please
The future of superior, affordable, rich unified communications won't be a minute. By Robert Barclay, Process Manager, Euphoria Telecom.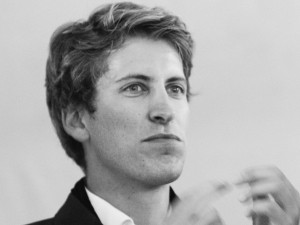 How often have you heard a small business owner, friend, colleague or online forum contributor bemoaning the terrible quality or support of their network connectivity, Internet and telecoms services? All too often.
And while this may give grim comfort to more reliable business VOIP providers, the reality is that one more customer is fed up and thinking of ditching VOIP to go back to analogue, says Robert Barclay, Process Manager at Euphoria Telecom.
Also, he's telling others about it, which knocks the industry's credibility, with cascading negative effects on sales. Worst of all, the customer himself is subjected to further expenses, in the way of set-up fees with an analogue service provider, time taken to get out of service contracts, and general frustration over a service that should be flexible, transparent, easy to use and efficient.
Coming soon - the future
This unfortunate state of affairs, however, obscures the fact that VOIP holds the key to a future of voice quality beyond even analogue telephony. VOIP also offers unprecedented efficiency and cost-effectiveness in business communications, and a rich unified communications and service experience as the standard.
Reputable service providers are tying together multiple communications and hosted business services with VOIP as the basis, bolstering its value proposition with reliable connections and quality assurance. While the bad luck stories are all too plentiful, these champions of the future are out there, and they want to help. To ditch VOIP would mean sacrificing a great deal.
Top quality, affordably
Let's begin our assessment of VOIP's growing value with the issue of quality. The technology's maturation is almost complete, and its quality can be virtually assured by putting in the right network, quality assurance techniques and fail-over planning.
But how does one come by a quality network cheaply? Most SMEs can't afford the luxury of a Diginet leased line circuit or a fibre link from the incumbent operators. While prices have come down somewhat, they are still out of reach of SMEs.
Many small and medium-sized enterprises (SMEs) have in the circumstances resorted to using ADSL as their access networks. However, ADSL local exchanges are sometimes over-subscribed or poorly maintained. In such cases, there are no guarantees, and no amount of site preparation, quality-of-service (QoS) in the network or fail-over planning can guarantee the service.
A lot of work is currently being done to fill this gap in the market, and signs are that QoS-invested, affordable networks will soon be entering the mainstream, allowing SMEs beyond the start-up micro phase to run with the big dogs. A new generation of telecoms network and service providers is building out access network infrastructures that achieve the previously unthinkable - an affordable service with quality assurance.
The unifying factor
VOIP offers the opportunity to bundle a richly diverse but integrated (unified) communications experience, offered by one hosted service provider for a well-supported, cost-effective customer experience.
It ties together multiple communication types into one service, including fax, e-mail, instant messaging, voice calls and videoconferencing.
It goes even further - when offered as a cloud-based hosted service, a VOIP PBX can be bundled with other software as a service (SaaS) offerings, including hosted Microsoft Exchange (hosted enterprise mail servers), online backup and business services.
Cost-effective
The penultimate chapter in the story of how VOIP is revolutionising business communications is the cost factor.
When bundled together in the above-mentioned way, unified communications and business services potentially offer massive savings, because they can be offered at package prices. Combined with falling access prices, the overall effect is one of premium-grade SME communications that is cheaper than fibre and Diginet (albeit at a premium to ADSL).
One throat to choke
Best of all, the coming together of multiple communications services on IP brings about the possibility of dealing with one provider only, as opposed to struggling to manage multiple vendor relationships.
A new generation of VOIP providers have the market track record to bring this vision to market, as it nears its imminent realisation. In such a supplier relationship, customers can no longer be sent from pillar to post between access provider, backbone provider, corporate network provider and PBX provider.
The upshot of these developments will be a trusted, richly functional, affordable communications functionality that allows small companies to punch far above their weight class. And it's around the corner.