Heaven can wait
South African enterprises are holding back from heading to the cloud or outsourcing their data centres because they're trying to extract return on their investments in existing infrastructure.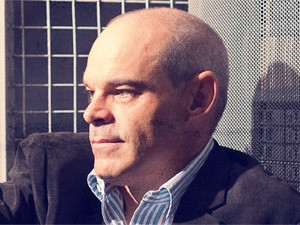 Despite the promise it brings of more agile and effective IT infrastructures, many South African enterprises are taking a relatively slow and steady approach to shifting their data centre infrastructures to the cloud. Since these infrastructures represent millions of rands in sunk investment, a number of mid-sized and large companies are reluctant to completely let go of them, whether by opting for the cloud or more traditional data centre outsourcing options.
"Enterprises have spent a lot of money on their data centres," says Gerhard Dreyer, divisional head of infrastructure at pan-African ICT group XON. "For them, it's an asset and it's not that easy to break it down and send it into the cloud." In many cases, there's a better business case for maintaining the data centre and treating it as an asset, he adds.
MediSwitch, for example, continues to run much of its own data centre infrastructure. Although it outsources its backup site to ContinuitySA, MediSwitch still manages and maintains its primary data centre site as a product of its legacy.
With the way its infrastructure is configured - especially the links between the primary and backup sites - it would be expensive in the short term for MediSwitch to move to a completely outsourced model, says Wayne Botha, the company's IT manager.
But in the longer term, it seems likely that MediSwitch will look to outsource data centre management or consolidate its infrastructure with that of other companies in the Altron group. MediSwitch's IT department cannot compete with the large data centres in terms of economies of scale or the investments they're able to make in redundancy for IT hardware, power and telecoms connectivity, says Botha. "We're not expert in that."
The lure of the cloud will be difficult for most companies to resist in the medium to long term, says JJ Milner, MD of software as a service company Global Micro Solutions. The economies of scale service providers can allow them to, for example, offer power and staffing efficiencies with which few internal IT shops can compete.
Clouds in African skies
But companies are likely to opt for a mixture of public, private and traditional data centre models at first, initially spinning out services such as mail, backup and archiving before they entrust core applications to the cloud. A lot of organisations have legacy investments they want to sweat before shifting to the cloud, Milner says.
Many CIOs are concerned that cloud models, despite turning data centre capital expenditure into an ongoing operational cost, could end up costing them more than running their own infrastructures, concedes Milner. But the risks of variable pricing can be mitigated by opting for options that offer predictable pricing rather than usage-based costing, he adds.
Outside of SA, the cloud is starting to gain currency across Africa. A low concentration of IT skills outside the major metros, a lack of existing legacy data centre infrastructure, and growing availability of services tailored to local markets and hosted in-country are all helping to drive cloud adoption in many African countries.
Around Africa, there's a growing appetite for cloud services as mid-sized companies look for more cost-effective alternatives to in-house IT solutions.

Albie Bester, GM, Pamoja
Around Africa, there's a growing appetite for cloud services as mid-sized companies look for more cost-effective alternatives to in-house IT solutions, says Albie Bester, GM of Seacom's cloud services company, Pamoja. Tanzania, especially, is seeing strong adoption of the cloud among the southern and eastern African markets where Seacom operates.
Large companies are likely to adopt private models, but medium-sized businesses see a great of deal of benefit in escaping data centre capital costs and tapping service providers' IT skills bases and economies of scale, he adds. The argument of opting for opex over capex makes particularly good sense given the high costs of finance in many major African markets, says Bester.
Bringing home the cloud
Service providers anticipate that enterprises in South Africa and the rest of Africa will opt for locally hosted cloud services rather than ones provided from abroad. Aside from concerns about data sovereignty and the quality of local support, many CIOs are seeking more cost predictability than they can get from international cloud services, says Milner. The plummeting value of the rand this year is forcing CIOs to look at local providers that can offer rand- rather than dollar-based costing, he adds. In addition to exchange rate fluctuations, withholding taxes is another barrier to adoption of cloud services that are hosted offshore in certain southern and eastern African markets, says Bester.
In the longer term, market liberalisation and new business models for cloud services mean that cloud-based services have a bright future in Africa, says Martin Springer, business development and strategy director for sub-Saharan Africa at BT Global Services. BT has been able to push into South Africa at a low cost by co-locating with independent data centre providers rather than building its own brick-and-mortar infrastructure.
You're taking capex out of your and your customers' business models.

Martin Springer, business development and strategy director, BT Global Services
By partnering with independent providers rather than incumbent network operators, service providers such as BT are able to enjoy more commercial and technical flexibility. For example, they can freely interconnect with multiple networks and service providers. This translates into a more competitive business model, with more reach into the market.
Like its customers, BT benefits from sharing data centre costs with multiple enterprises and service providers in an outsourced model rather than spending capital to build a vast infrastructure of its own, Springer says. "You're taking capex out of your and your customers' business models," he adds.
Operating costs are also reduced by collapsing multiple data centres into in facility, leading to lower power costs.