Sony brings 3D scanner to new device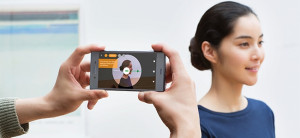 Electronics manufacturer Sony has incorporated an algorithm into its new smartphone device, the Xperia XZ1, which scans objects in 3D for use in augmented reality (AR) apps or to be sent to a 3D printer.
The Japanese company unveiled the smartphone at Europe's largest consumer tech fair, IFA 2017, taking place in Berlin this week.
Last year, at the same show, a full body 3D scanner was on display, creating models of humans to be used for purposes such as scanning a bride and groom for real-life cake-toppers, or for an amputee, so correct measurements could be taken for prosthetics.
Now the same technology is available in a handheld device.
"For the first time ever in a smartphone, you can capture high-quality 3D scans of objects in just one minute using the four scan modes; head scan, face scan, food scan and freeform scan," Sony said in a statement.
Each mode has its own custom how-to guides. Afterwards, the scan can be shared as a sticker via messaging apps, uploaded to a 3D community such as Sketchfab, used to overlay photos and video using the phone camera's AR options, or sent to a 3D printer to be produced in real life.
Sony is positioning itself and its camera sensors to be AR-ready as more and more tools are released for developers to create apps and games, like last year's successful Pokémon Go.
Earlier this week, Google unveiled tools to make AR apps for mobile devices using the Android operating system, following in rival Apple's footsteps, which, earlier this year, released an ARkit for software developers.
Camera smarts
The Xperia XZ1 camera also allows users to capture video in "super-slow motion" by recording in 960 frames per second.
Another new feature in the flagship device is predictive capture, which "automatically starts buffering images when it detects action or even a smile, before you press the shutter button", says Sony. "You can find a moment you have missed from a selection of up to four shots."
The 5.2-inch smartphone is water resistant and dust-proof, and features stereo speakers. The device also has built-in digital noise cancelling (DNC) technology, which reduces exterior noise by up to 98% when paired with DNC headphones.
The company also launched a mid-range device at the show, the Xperia XA1. The 5.5-inch smartphone features a 23MP main camera and an edge-to-edge HD screen. It has dual sim capabilities and features a battery that Sony says will last all day.
The devices will be available in SA from 1 October, at a recommended retail price of R10 999 for the Xperia XZ1 and R3 999 for the Xperia XA1.
Specifications:
Xperia XZ1
Size: 148mm x 73mm x 7.4mm
Weight: 156g
Display: 5.2-inch FHD HDR
Processor: Qualcomm Snapdragon 835 64-bit
OS: Android Oreo
Main camera: 19MP with super slow motion 960fps video capture
Video: 4K
Front camera: 13MP with 22mm wide angle lens
Memory: 4GB RAM and 64GB storage with SD card support
Battery: 2 700mAh with quick charging
Xperia XA1
Size: 155mm x 75mm x 8.7mm
Weight: 190g
Display: 5.5-inch Full HD 1080p
Processor: Mediatek helio P20 Octa Core 64bit
OS: Android Nougat
Main camera: 23MP
Front camera: 8MP
Memory: 4GB RAM and 32GB storage with SD card support
Battery: 3 430mAh with quick charging