Vodacom promises to reimburse disappearing airtime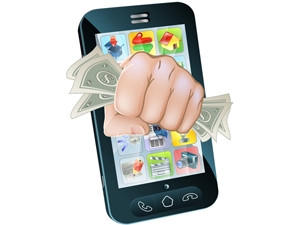 Vodacom took to Twitter this morning to try and quell the outrage from frustrated customers complaining about quickly disappearing data and airtime.
"We are currently reimbursing customers affected by last night's billing issue," it said.
"All related out-of-bundle charges are being refunded and depleted bundles are reinstated. We sincerely apologise for the inconvenience."
The telco received a number of complaints yesterday from customers loading data and airtime and having it disappear almost immediately.
WinCollings tweeted: "Vodacom just stole all my airtime and data, and then when I recharged, they took that too."
Another user, Zaba Simbine, said: "Wow @Vodacom 1GB of data gone in less than five minutes together with my airtime and I can't get through to your customer care line..."
After Vodacom said it would refund clients, some users complained they received their airtime back but not data yet.
Local journalist Bronwyn Nortje tweeted to Vodacom after it said it would reimburse customers: "I've used about 4GB over the last four days @Vodacom ? do I trust you? No."
No explanation has been given for the sudden snatching of customers' data and airtime.
Late last night, the telco tweeted: "We are aware that some customers are unable to use purchased bundles/getting depletion notifications. Apologies for the inconvenience.
"Vodacom is committed to ensuring that all affected customers will be refunded in full. Thanks again for your patience."