More expert speakers for ITWeb GRC event
Peter Metcalfe and Michel Sauzier have joined the line-up for ITWeb Governance, Risk and Compliance 2015.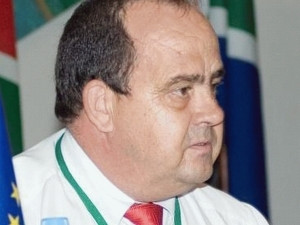 Enterprise risk management and governance requires understanding each aspect of the phenomena, and having insight and commitment at every level of the organisation. This is important for creating an effective governance and compliance culture.
Peter Metcalfe, founder and chairman of the Foundation for the Development of Africa, will lend his expert opinion to the ITWeb GRC event next year. Metcalfe states: "Three of the most critical issues impacting negatively on development within the Africa continent are lack of communication, lack of integration and lack of participation."
Metcalfe is regarded as an expert on issues affecting business in Africa, as well as on leadership and corporate governance, including King III, corporate social investment, foreign direct investment, local economic development and sustainable development. During his presentation, Metcalfe will look at directors, stakeholders and perceptions, as well as the value of transparent stakeholder relations, starting with the formulation of managing likely conflicting situations in the boardroom.
Joining Metcalfe at the GRC event is Michel Sauzier, enterprise risk management specialist at Nedbank, who will present a case study on achieving organisational buy-in for risk management - the challenges and limitations around enterprise risk management. Sauzier has worked extensively on operational and integrated risk management projects, and has over 11 years of experience in the enterprise-wide risk management field.
With these speakers added to the agenda, as well as other international pundits and local GRC experts, ITWeb's Governance, Risk and Compliance event promises to be a valuable learning experience, with groundbreaking insights, case studies and workshops.
Click here to find out more and register your interest in attending.