Handcuff or helper?
IT Service Management isn't an approach to change your thinking.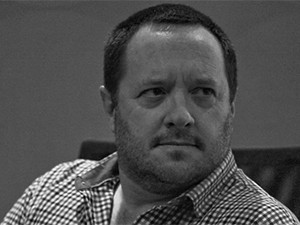 The success of any organisation is almost, if not entirely reliant on the way in which IT services are managed and delivered. In this consumer-centric environment, IT Service Management (ITSM) is key to a business' success or failure. Its role in organising the planning, delivery, operation and control of IT services for customers requires integrated solutions that embrace the omni-channel approach. Incident, problem, change, asset, service and issue management all fall within ITSM.
Saurab Kumar, CEO of In2 IT Technologies, says local companies are taking a slow and steady approach.
"There are multiple ways to approach this, but most are going with just configuration management or incident management or change management. The problem with this approach is that the world is changing very quickly. So there is pressure: do they align with ITIL? Or do they look at something like IT4IT, which is an open forum architecture?"
Johann Botha, CEO of GetITRight, says he would love to say that there's been a change in the last few years.
"There hasn't," he says. "People are still doing the same stuff. The things that would really make a difference like understanding where you are going and having a decent portfolio and letting it drive what you do largely don't exist. Companies still do incident management, problem management and a little bit of change management (very badly). They all copy data back and forth to try to do configuration management instead of trying to use what's there. To a large extent, people are suffering from best practice fatigue and compliance fatigue. There are different measurement techniques that give you different answers. Capability maturity management, for instance, just tells a manager that they are able to do something; it doesn't tell them that they're doing it. That's what I like about the old Cobit assessment approach, which is that you connect your business strategy to your IT strategy and see what your processes should do for you. There are a few who really embrace the new way of thinking, but they have made it a part of the strategy of their business."
Edward Carbutt, executive director, Marval SA agrees.
"People don't really understand what ITIL is or what service management really means. They think if they have a service desk, then they do service management. And it's because it's something that IT needs to do. At board level, companies think they need to buy a new tool or get a service desk or change something instead of thinking about how to change how they work. Process maturity really only matters to the people involved. At a higher level, it's about the bottom line: how much money are we saving and how much value are we adding? Companies only invest in IT to do things better, faster or cheaper. We need to be able to show that they're getting something back."
Chris Reeler, COO, Integr8IT, says it's also about the maturity level.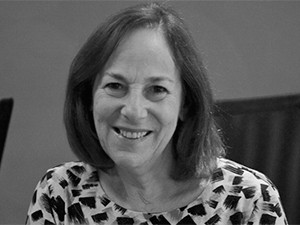 "Companies take it to a certain level and are happy that they've implemented some sort of process. Going beyond that level seemingly requires additional red tape and additional staff and unnecessary - to their minds - resources to take their business to the next level."
Future echoes
Will IT service management disciplines still be seen as important in the future? Neil Petford, regional director for Africa at Pink Elephant, says the business has been cyclical.
"It seems 2009 took the wind out of the sails of the ITIL hype," he says. "After the 2008 financial crisis came around and 2009 hit, our consulting went through the roof as people started to look for efficiencies and training started its downward slide. We're seeing that again this year: consulting will come up to drive efficiencies, but it will be driven by governance because it's mandated to do so."
There are two other considerations: the human factor and the centrality of IT to all business. Comments Botha: "People are sick and tired of having to do things to show to the auditors. They want to do things that make a difference. But that requires a different way of thinking."
There are dissatisfied people in management, among end-users and analysts, even with all the fancy tools we have today.

Val Levitte, CA
In2 IT Technologies' Kumar agrees. "The logic of ITIL was how IT services align to business. Hence the frameworks were defined: create ROI, create business alignment, create business requirement and so on. But the way we present this as an IT service provider should not be a number of tickets: it should be a business impact that we have been able to bring to a business division. That mindset change hasn't happened."
Says Val Levitte, senior consultant at CA Southern Africa: "Change management is a business enabler. Business cannot change and be agile without proper change management. It works both ways. Yet you have dissatisfied people in management, among end-users and analysts, even with all the fancy tools we have today. Whatever business you're in, you need to accept that IT is driving it. We've done a lot of research recently and with a lot of customers the last port of call is the service desk. They phone with an issue and get asked a whole lot of stupid questions, so they would rather Google it most of the time. So one of the main things we need to do is modernise our tools and help call centre agents to be more intelligent rather than re-routing."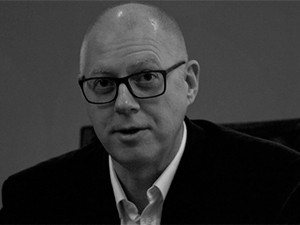 Reeler says the human aspect should be front and centre.
"Where I think we all lose it is that we forget about the human aspect. We are ignoring the user and we forget that users want to be treated as human. A number of service providers hide behind the SLA. You should have a measurable user experience and customer satisfaction counting for more rather than having dots in the right place and ticking boxes. You can achieve 100 percent SLA, but still have a frustrated user."
Interestingly, alleviating the experiences of frustrated users starts with accepting that all business is IT-driven.
"All business is IT these days," says Petford. "It's not about the number of tickets, it's about the board accepting that IT is their business and about innovation, which is what service providers should be driving, not the other way around."
Marval's Carbutt agrees.
"There are health and safety requirements and environmental requirements for companies. If you don't have them, you'll be fined and penalised. If you turn off IT, it rips the nerves out of your spine. I was in a Middle Eastern country recently and the amazing thing there is that the government drives IT governance for business. It says if you want to be competitive and trustworthy, you need to be able to prove it."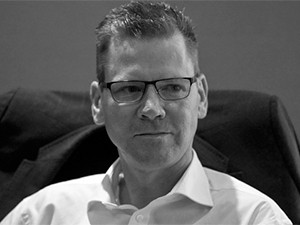 Adds Botha: "The only way we're going to change this is if IT starts helping the business to understand how it forms part of the fabric of what they do. Where's portfolio management? Where's demand management? Where's forward capacity planning? The cool thing about the new IT4 IT framework is that we're not talking about the process, but about how information flows between those processes. That may be a good tool to educate savvy business people to understand that what IT does on the ground relates to what they do. With the automated toolsets that are available now in that space, IT can report to the business how many transactions they did, what the turnaround times were, what the user experience was and how it related to revenue. But you can't automate what you don't understand and both IT and business have a way to go."
This article was first published in the May 2016 edition of ITWeb Brainstorm magazine. To read more, go to the Brainstorm website.