Telematics leads M2M market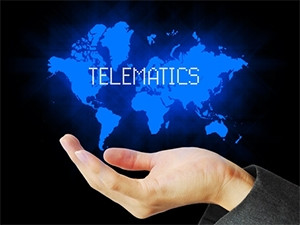 The telematics sector will continue to outperform all other machine-to-machine (M2M) markets over the next five years, in revenue terms, with one in five passenger vehicles connected globally by 2019.
That's according to a recent study by Juniper Research, which forecasts the M2M sector will generate service revenue of over $40 billion globally by 2019 - doubling the size of today's market.
Telematics is one of the cornerstones of the broader M2M industry and comprises a number of different activities in both the consumer and commercial sector, ranging from in-vehicle infotainment for consumers to fleet management services for businesses, says Juniper Research.
Many telematics applications, particularly the consumer telematics sector, use higher bandwidth than other M2M applications, it notes, adding telematics can also serve as the platform for usage-based insurance and stolen vehicle recovery services.
Further, telematics can also be used by commercial auto insurers for fleet products, driver data and vehicle monitoring.
Steffen Sorrell, senior analyst at Juniper Research, says in Europe, for example, eCall is coming, albeit delayed from originally planned, this year. This is an initiative with the purpose to bring rapid assistance to motorists involved in a collision anywhere in the European Union.
In case of a crash, an eCall-equipped car automatically calls the nearest emergency centre even if no passenger is able to speak, for example, due to injuries. A 'minimum set of data' is sent, which includes the exact location of the crash site. Shortly after the accident, emergency services therefore know there has been an accident, and where exactly.
"This has encouraged services to be built on top of this connectivity and enable new revenue streams on the consumer end, for example infotainment," says Sorrell.
On the commercial side, he says, telematics gives the benefit of fleet tracking, driver data and vehicle monitoring. Companies traditionally positioned as product vendors are able to transform themselves into service providers using telematics. "The business case is, therefore, very strong."
In Africa, Sorrell says, given the relatively poor mobile infrastructure on the continent (3G/4G availability), the scope for high bandwidth applications in cars is very low compared to North America and Europe.
"The connected car market in the commercial sector is also barely off the ground, where even in developed regions this is still a nascent market.
Besides telematics, Juniper Research also notes smart meters will be another growth area in the M2M market. The research firm believes the roll-out of smart metering initiatives will see rapid uptake over the next six years, driven in part by governments' ambitions to increase efficiency.
"Both India and China are expected to see rapid adoption of smart metering as new metering infrastructure is installed and smart cities are created," says Anthony Cox, Juniper Research analyst.
The firm also notes agriculture and environmental applications are starting to emerge as important new sectors in the M2M market, with applications as diverse as wildlife and farm animal monitoring, and increasing productivity through precise field mapping.