Tuluntulu makes Unilever's top 50 start-up list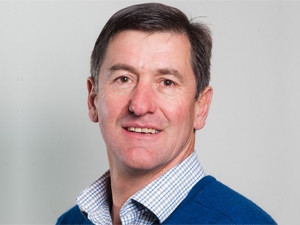 Tuluntulu, a local app maker offering subscription-free mobile television streaming in low-bandwidth conditions, has been selected by the Unilever Foundry50 as one of the top 50 start-ups in the world.
Unilever's year-old Foundry program has seen the company vet 3 000 start-ups in marketing, research and data science since its inception.
Unilever will unveil its Foundry50, during the Innovation Lions event, dubbed a "festival within a festival", at the Cannes Lions International Festival of Creativity, which will be held on 25 and 26 June.
The Foundry50 - Unilever's chosen top 50 marketing-tech start-ups - is a conduit linking Unilever brands with start-ups. The top 50 will be introduced to agency and marketing delegates at the Innovation Lions event.
"The reality is that the more the marketing industry can get behind start-ups, pilot with them, partner with them and help them scale, the faster not only will Unilever be able to invent the future, but so will the industry," says Jeremy Basset, global marketing ventures director, who leads Foundry50.
"It's really about genuinely giving start-ups a platform to scale up not only with Unilever but also with the industry. We want to inspire more start-ups in this area, get behind them and help them."
Tuluntulu is a mobile content platform targeting audiences in Africa and globally with African focused content. The app can be downloaded for free from the Google Play and iOS App stores.
According to Tuluntulu founder and CEO Pierre van der Hoven, for the end user of the app, usage is free - allowing users to stream TV and Radio for free over on WiFi, only incurring data costs only if connected via a mobile network.
"The 'free' business model is designed to maximise audience reach and engagement," he says in a statement.
The platform currently offers 15 TV channels, streamed 24/7: News (Al Jazeera, ANN7, Deutsche Welle, Voice of America), education (Mindset, Spark4U), documentaries (Afridocs), movies (Nolly4U), sport (Africa Sport), fashion (Fleur), lifestyle (Africa4U, PlanetTV), comedy (Good4U), music (GUAP, Mafrik), and religion programming (eLev8). Tuluntulu also launched radio streaming recently, with 11 stations already on the app.
"Tuluntulu is also the perfect platform for content owners wishing to extend the reach of existing video programming or complete TV channels into the mobile space in Africa. Content owners can secure their own dedicated 24/7 channels on the platform," says Van der Hoven.
"Tuluntulu can assist with monetising these channels via the sale of advertising or content slots."