Childline SA tests video platform for deaf children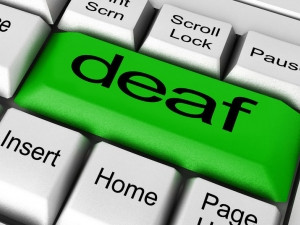 Non-government organisation (NGO) Childline SA (CLSA) is trialling a video relay system (VRS) that allows deaf children to video call the organisation directly and speak to a counsellor through a sign language interpreter.
The child protection NGO provides a free 24-hour counselling service for children and young people facing various social challenges. It collaborated with UK-based Deafkidz International, which provides video relay services for deaf people.
The Skype-like pilot platform, called MMX Relay Service, still in its testing phase, allows deaf children and young people who are sign language users to make telephone calls to CLSA using a laptop Web cam, through the provision of the Sign Language Interpreter software.
According to Childline, children can press a dial button on their laptops, pre-loaded with specialist software, with a Web cam and Ethernet port, and the call will be routed straight to CLSA. A sign language interpreter will then appear on the deaf child's screen. The child will see the interpreter to whom they will sign the message they want to convey, and the message will then be conveyed to a CLSA counsellor.
"Several research projects were conducted by CLSA in conjunction with other local and international child protection agencies on services that cater for deaf children and young people in SA. We found that abuse against deaf children and young people is prevalent as there are no accessible channels by which they are able to disclose what has happened, or is happening to them," says Dumisile Nala, national executive officer at CLSA.
The two-year pilot project is funded by funding initiative, Comic Relief. "The joint initiative is aimed at addressing the current susceptibility of deaf children and young people to sexual, mental, physical, emotional abuse and neglect, and to empower them to live confidently, mitigate and disclose abuse when it occurs, and to enhance their access to social support services through life skills programmes," says Nala.
The VRS system is being tested in the two schools for the deaf in KwaZulu-Natal (Indaleni School and Fulton School), with one school based in a rural area and the other in an urban area. "The VRS system works through Internet connectivity, therefore it is important to test connectivity in the schools located in various geographical settings. The purpose of the process is to determine the type of infrastructure that will be needed to support the system in various geographical locations and settings so as to make it available for deaf children," Nala concludes.
The NGO says it is faced with challenges of connectivity and availability of fast Internet to support the system, and appeals for any support.