SASSA trims post office deal, opts for new tender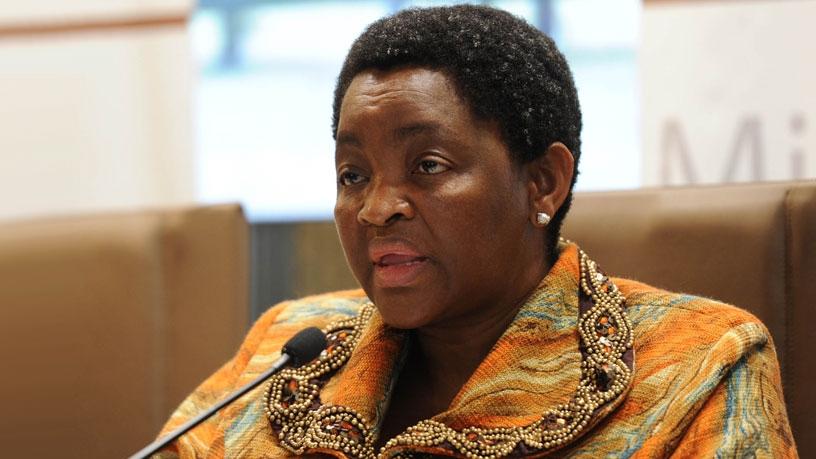 Social development minister Bathabile Dlamini yesterday said the South African Post Office (SAPO) is "incapacitated" to issue South African Social Security Agency (SASSA) grants.
The move comes a few weeks after the Department of Social Development issued a statement announcing SASSA had given SAPO an offer to take over the social grants payment function.
Dlamini yesterday held a press briefing at a hotel in East London to give an update on the social grant payments. This was after she skipped two meetings at Parliament where she was supposed to provide the update.
According to Dlamini, SAPO was awarded the provision of a payment system and requested to respond to the offer by 25 October.
SAPO conditions
The conditions attached to the award were: SAPO should accede to providing the service it was found competent to deliver; deliverables be met within the prescribed timeframes; SAPO provides written confirmation of its financial reserves equal to at least three months as per the request for proposal (RFP); quoted price be subjected to negotiations; and that SASSA will have real-time and direct access to payment data.
On the requirement to provide card body production and distribution, the minister said the bid evaluation process discovered SAPO can only produce 2.4 million cards per annum as opposed to the minimum requirement of 4.2 million cards per annum stipulated in the RFP.
She added the RFP also required SAPO to disclose if any of the services or work in the RFP would be sub-contracted and to whom it would be sub-contracted to.
"However, SAPO did not disclose this information even after being requested through correspondence sent to them. It should be noted that in its bid documents, contrary to its response, SAPO mentioned that a reputable supplier will provide bank cards," said Dlamini.
"This omission resulted in the bid committee being unable to assess the capacity of the SAPO sub-contractor, consequently making it impossible for SASSA to award the card body production element of the bid."
Another element of the bid that could not be awarded to SAPO, is the provision of banking services which included the provision of a special disbursement account with Financial Intelligence Centre Act or KnowYourCustomer exemption (17) and a EuroPay, MasterCard/Visa prepaid debit card with biometric proof of life as well as the provision of a biometric verification solution in line with the current exemptions afforded to SASSA by the Payment Association of SA, she pointed out.
"SAPO could only provide FICA Exemption (17) but did not propose a solution for dealing with large sums of deposits and could not propose a debit card linked to a special disbursement account. Another important aspect is that Postbank does not have a fully-fledged banking licence. This means SAPO cannot settle and acquire."
Poor infrastructure
According to the minister, the SAPO infrastructure consists of approximately 2 700 points of service, of which more than 500 are agencies within retail stores. More than 1 200 have less than 100 square metres of operating space and this makes it impossible to expect this infrastructure to service millions of people, even if they were to be staggered, she said.
"SASSA will initiate another procurement process starting on 3 November in order to secure the three services which SAPO is not capable of providing. This procurement process will be concluded on the last week of February 2018 and an award will be announced. As part of business continuity, SASSA also facilitated the extension of its current payment card lifespan."
However, Dlamini said SASSA believes SAPO can participate in the distribution of social grants by supplementing the current distribution infrastructure with the SAPO brick-and-mortar outlets.
"This can be achieved in a very short space of time, through the deployment of ATMs and point of sale devices that provide cash back. Authentication and verification can be achieved through biometric and the testing of biometric enrolment should start in February 2018."
Invalid contract
Cash Paymaster Services (CPS), a Net1 UEPS Technologies subsidiary, has been distributing social grants on behalf of SASSA since it was awarded the tender to carry out these services in 2012.
During this time, the Net1 subsidiary has faced a slew of allegations that it authorises deductions on beneficiaries' accounts before their social grants are paid out. The payments provider has refuted these claims.
SASSA's contract with CPS expired in March, but the Constitutional Court ordered CPS to continue payments until the end of March 2018 to avoid a social grants catastrophe. The court also ordered SASSA to use this time to usher in a new payment provider.
There have been months of uncertainty over how SASSA will be able to meet the Constitutional Court deadline to switch service providers to pay about 17 million grants from CPS, which has long operated on an invalid contract.
Meanwhile, a joint meeting of the Standing Committee on Public Accounts and the Portfolio Committee on Social Development will today meet with SASSA regarding compliance with the Constitutional Court ruling on the phasing out of CPS and procurement of alternative payment services.