DVT delivers employee rewards system for Perkaloo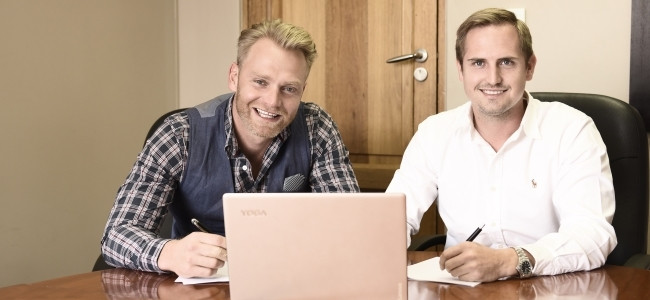 Software development and testing company DVT has delivered a seamless Web and USSD mobile communication system for South Africa's newest independent loyalty and employee engagement portal, Perkaloo.
The system is designed to help Perkaloo support as many companies, employers, employees and partners as possible, or as Perkaloo's co-founder Deon Nieuwoudt contends... "just about every employer and employee in South Africa by radically transforming employee benefits".
"From the start, we set out to create a unique platform unlike anything else available on the local market," says Nieuwoudt. "We believe happy employees are far more likely to perform, so Perkaloo was designed to break down the traditionally difficult barrier to entry of most rewards programmes - which are usually associated with complicated and expensive products like medical and insurance schemes. We appeal to a far broader audience because of our free one-click insurance product."
"We wanted something much simpler, easier to access and more transparent to our users, and as such we also needed an all-new approach to building the Web back-end and front-end to make it accessible to hundreds of thousands of users at any given time."
DVT's Warren Groenewald, Practice Lead: Microsoft Solutions, Gauteng, says because South Africa's unique demographic means a large percentage of the population will only have limited access to the Internet, Perkaloo wanted USSD support built into the system, making access from traditional cellphones as easy and seamless as from the Web.
"From a technical perspective, building a dual Web/USSD system was only one of the challenges," says Groenewald. "We also had to build in strict cross-platform security protocols and hierarchies so that companies could not only register their own employees, but also empower employees to register themselves.
"That's a lot of very sensitive information from a lot of different people at different rewards levels in one place, and that sensitive information must be securely siloed for every user. A high level of automation was therefore built into the system to make it much easier to manage - from an employer's as well as an employee's perspective."
Groenewald notes as a Microsoft Azure Cloud Platform partner, DVT was able to ensure the entire platform runs on Azure and makes use of various platform as a service (PaaS) services, removing the burden of maintaining and securing the underlying infrastructure so that you can focus on your application.
"Azure allows the platform to scale automatically as the user base grows. We have also fully automated the deployment into Azure and this has allowed Perkaloo to rapidly iterate on new features," says Groenewald.
Nieuwoudt says the benefits of the system are made clear from the very first click. "Every feature, every reward, and all the configuration options are available online," he says. "An employer can log in and register a dozen employees in minutes, giving them instant access to the rewards they're entitled to.
"In a few clicks, an employer will have his entire workforce instantly covered by a unique free insurance product that includes comprehensive funeral cover, for example. But more than that, the system is flexible enough to accommodate individual households, and affordable enough to allow homeowners to give their domestic workers and gardeners benefits that would otherwise be too costly or too complicated to procure."
DVT made sure the system gives Perkaloo partners access to targeted marketing data from registered users, allowing them to better tailor their rewards based on demand. Perkaloo partners include the likes of Vodacom, MTN, Cell C, Telkom Mobile, Nu Metro, NetFlorist, Wantitall, iToys, Zando, eyesupply.co.za and planet54.com.
"We're a South African company and wanted to build a South African service," says Nieuwoudt. "With their experience and extensive expertise in building customised solutions for local companies, DVT delivered a truly world-class system that not only matches our vision, but also gives us a platform from which to expand our services to other markets in the future."
For more information, visit www.perkaloo.com.