Telkom sets up dedicated gaming company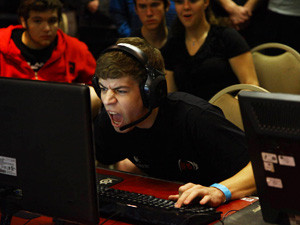 The Telkom Digital Gaming League (DGL) has made major changes to the business and its management team.
One of the most significant changes was the announcement that the company has become a standalone subsidiary of the Telkom Group as of 1 April.
The company, which has also been rebranded and is now known as VS Gaming, is headed up by CEO Cambridge Mokanyane. He takes on this role after having served as the head of brand for Telkom for over three years.
"Telkom pioneered e-sports in South Africa, but with its tremendous growth, we realised that it needed to be a standalone entity to give it the focus, energy and attention it deserves. This new entity will have the backing of Telkom to further expand e-sports in South Africa," says Mokanyane.
"The aim of VS Gaming is to grow the e-sports market while working together with other organisations to make it inspirational, profitable and professional. We continue the work of DGL to provide gamers of all levels with professional platforms to grow, learn and attract international exposure."
At this point, the existing tournaments and the Masters league will continue as previously established. The rules and policies will remain in place for the 2017 season.
VS Gaming also announced a strategic partnership with SuperSport to be the official broadcast partner of the upcoming Dota2 and CS:GO tournaments run by VS Gaming.
"This is an incredible development for the e-sports environment. Never before have we had this kind of partnership for local tournaments. This will ensure much-needed exposure for our teams and will place us firmly on the global map of e-sports," says Mokanyane.
In another move, VS Gaming announced it will host the largest football e-tournament in Africa at Gallagher Estate in Johannesburg on 22 and 23 July. It says this will be the first of its kind in SA and will see more than a thousand players taking part in FIFA 17 with the chance to win a substantial prize pool. More details on this tournament will be announced closer to the time.
"This is just the start for VS Gaming. We are going to create a community for gamers that is safe, inclusive and focused on development. And e-sports will not just be another hobby - we are going to create a movement," concludes Mokanyane.