SA schools in tech offensive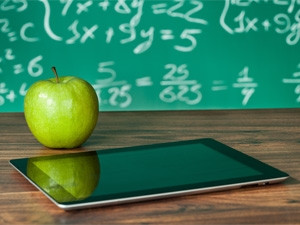 A growing number of South African schools are taking technology adoption into their own hands, including mobility and interactive teaching, as government's ICT education plans have yet to gather momentum.
Allen Glen High School, in Johannesburg, has focused on digitised textbooks since the start of this year, according to principal Johan Wiehahn. "Textbooks are downloaded onto tablets and our long-term goal is to increase interactive learning with learners able to actively engage with the teachers' work on our projectors".
Students at the school are responsible for purchasing their own tablets, says Wiehahn, adding that Allen Glen has already saved around R200 000 in worksheet printing costs for the first five months of the year, compared to the same period in 2013.
Anton van Niekerk, head of IT at Ho"erskool EG Jansen, says the school has also simplified textbook management and cut the school's spend on purchasing hard copies.
Extending tech influence
Plans are afoot at some schools to extend ICT to the way learners are examined. "Instead of printing tests and exams, we hope to make them available to be accessed on the learners' tablets at certain times," explains Wiehahn, in a nod to the quicker method of collecting results electronically.
Costs to enable wireless connectivity at schools remain high, with EG Jansen forking out around R280 000, according to Van Niekerk. Allen Glen spent around R500 000 to connect more than 1 200 students, says Wiehahn, adding the school expects long-term benefits from a system which could be upgraded in future years. Other schools using similar ICT teaching approaches include Curro Private School, in Nelspruit, and Get Ahead, in Queenstown.
Meanwhile, many private schools in Gauteng are also increasingly adopting bring-your-own-device policies, including tablets and laptops.
Business opportunity
One local company is stepping in to bridge the gap between schools and publishers by adopting models to support the transition to technology-centred teaching and learning.
IT Schools Innovation provides ICT training and support to 51 private and public schools across the country, with solutions including mobile applications and supporting WiFi infrastructure to manage content pushed from teachers to learners.
Wikus Breetzke, head of marketing and sales for IT Schools Innovation, says the company trains teachers to implement their technology into classrooms, increasing interactive learning content and relying more on digitised textbooks. Schools using the solution are required to set up WiFi infrastructure and a server for learners to download material.
Breetzke says the company takes an "academics-first" approach, making technology a complementary factor rather than overhauling teaching methods. "We focus on teacher training, and schools working with us pay around R36.50 per month for each learner."
He adds the schools currently using its solution have a combined 14 000 learners across the country - a figure expected to increase amid growing interest from other institutions. "We are in negotiations with other schools and are hoping to sign up between 130 and 150 schools next year, which translates to anything between 60 000 and 100 000 learners."
Govt connection focus
While schools and businesses take technology adoption into their own hands, government has numerous projects in the pipeline. The Department of Basic Education (DBE) is working on an ICT project, which includes finalising a cloud offering by adding more content to it. The online portal allows teachers and learners to access learning material and enables administrators to publish notices for their schools.
Troy Martens, DBE spokesperson, notes the department is digitising workbooks and study books, and has prioritised connectivity at schools in order to fast-track its other technology plans.
Since the adoption of SA Connect in December, the Department of Communications had connected 788 schools to fast Internet through cyberlabs. In total, 8 491 of the country's 25 826 government schools have been connected through various initiatives by government and the private sector.