Mr Price braves MVNO foray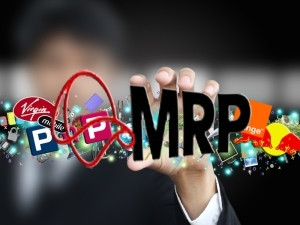 Local retail giant Mr Price has entered the mobile space with its mobile virtual network operator (MVNO) offering, MRP Mobile - despite the overcast outlook this kind of service has in SA.
Rex Samuelson, MD of Mr Price Group financial services, said yesterday the company is not ready to divulge strategic direction, but plans to update the market in November, at the JSE-listed group's half-year financial update. The service launched commercially, only to the company's credit customer base, which has 1.4 million active customers, about a month ago.
Webopedia defines an MVNO as a mobile service operator that does not have its own licensed spectrum and does not have the infrastructure to provide mobile service to its customers. Independent telecoms researcher Samantha Perry says it is essentially local-loop unbundling for mobile.
MRP Mobile is now the only other MVNO in SA apart from Sir Richard Branson's local offering, Virgin Mobile SA (VMSA), which has failed to gain much traction in the eight years it has been around. BMI-TechKnowledge director Brian Neilson estimates VMSA has about half a million subscribers - compared to SA's leading mobile operator Vodacom's 32.5 million-strong base.
Mr Price is working with mobile virtual network enabler MVN-X - a subsidiary of Durban-based Ignition Group that offers established retailers and banks a platform to launch mobile offerings, using Cell C's network.
MVN-X is run by former VMSA CEO Steve Bailey, who believes there is ample opportunity for MVNO offerings in SA. "There are a lot of good niche opportunities out there. We are talking about a R100 billion a year industry."
While he is not at liberty to divulge names at this point, Bailey says Mr Price is just the first of many retailers that will bring a mobile offering to market, this year still.
Watch this space
But industry observers are less optimistic about the future of MVNO players in SA's already saturated mobile market, which has been dominated by Vodacom and MTN for 20 years - although they will be watching the space with keen interest.
Last month, another local retail giant, Pick n Pay, announced it had entered a SIM partnership with MTN. The retailer said it had initially wanted to launch its own MVNO, but decided against it in the end - although the option is still on the cards, should it prove viable at a later stage.
French mobile operator Orange has also had to put its MVNO ambitions on hold. S'ebastien Crozier, MD of Orange Horizons (the company's local consumer arm), puts this down to regulatory hurdles and a silo mentality among SA's incumbent operators. The company is breaching the local market through other channels in the meantime.
ICT veteran Adrian Schofield says getting an agreement from an incumbent that offers sufficient margin on sales to make it worthwhile for would-be MVNOs is a challenge in SA. Players need to have "a very significant" marketing and sales budget to achieve critical mass, he notes.
MVNOs are a way of adding value to a non-telco brand, says Schofield. "The question is whether the other retail chains (many of which sell mobile products under the incumbent brands) will feel they need to respond. And if they do, will it create any benefit for the consumers? MVNO pricing is never going to undercut the incumbents in the medium to long term, so success will depend on brand value and service quality."
Perry says Mr Price will most likely target lower living standards measure customers, and its success will depend largely on how much brand loyalty it has, how it markets its mobile product and what exactly the offering entails. She notes SA's mobile pricing model has shifted to the point that contract customers are now paying more than prepaid - so the latter market has become especially competitive.
"It will be interesting to see what Mr Price thinks they can do different to other players - like Virgin Mobile - that have failed to draw consumer interest."