Westcon eyes SA Xbox One release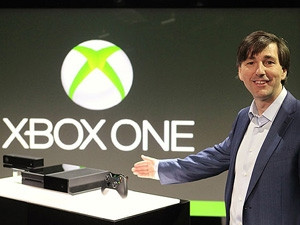 With the recent announcement that the Xbox One will officially be hitting South African shores in spring, Westcon has revealed that local resellers can continue to source product from Westcon.
Microsoft this month confirmed the Xbox One will be available in SA on 23 September.
Distributor Westcon says the recommended retail price of the product locally will start from R6 299.99 heading upwards to R7 999.99 for consoles bundled with the Kinect.
"At Westcon, we have seen brilliant success for the previous generations of the Xbox, success we believe will continue with the launch of the Xbox One," says Heinz Stephan, business unit director at Westcon.
"Our reseller partners will continue to be able to source the product from us timeously and with all of the associated support they need to promote and take the device to market."
The distributor believes that the gaming launch for Xbox One in SA is set to bring the best line up of exclusive blockbusters, including AAA titles like 'Forza Horizon 2' and 'Halo: The Master Chief Collection' that comes with the highly anticipated 'Halo 5: Guardians' multiplayer beta.
"So now that the launch date for Xbox One in South Africa is officially set for 23 September 2014, gamers can rest easy knowing that Westcon and its vendor partners have everything they need," Stephan concludes.
Westcon, formerly Comztek, has been custodians of the Xbox brands for five years and reseller partners and customers can contact the company today to find out when they can place their orders now.