Dating apps expose users to cyber risk
As Valentine's Day approaches, more single people go on mobile dating sites and apps to look for love.
Gary Newe, technical director at F5 Networks, says this poses risks to users as well as companies that have employees downloading dating apps on their work devices.
The dividing line between the professional and personal on mobile devices is fading.
While the convenience of these online services appeals to consumers, they are exposing themselves to a growing number of threats, both online and offline, says Newe.
He point out there has been a number of high-profile data breaches in the past where hackers have exploited a weak point in the network through employees (phishing e-mails) or third parties.
Many dating applications have been found to contain vulnerabilities, and some have access to the GPS location, camera and microphone on the user's device, says Newe.
"Should a hacker manage to take advantage of these vulnerabilities and install malware on a device, they could have access to anything they want - whether that's the user's credit card details or home and work address."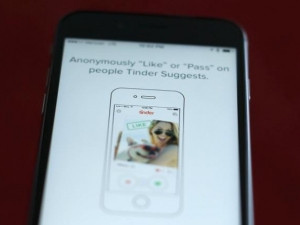 It even gives them access to online profiles and e-mails, which hackers could easily hijack and use to impersonate the victim, notes Newe.
Candice Sutherland, business development consultant at Stalker Hutchison Admiral, says as Valentine's Day nears, single people who turn to online dating sites need to be fully aware of and understand the cyber risks they are exposing themselves to.
Those who join cyber dating sites must always be mindful that the person behind the profile they are interested in may not be who they say they are, she added.
"Computers and the Internet allow predators to exploit online daters easily and anonymously - at the click of a button."
Cyber criminals use tactics like blackmail, defamation, extortion, spying, broadcasting of sexual material or obscene content, offensive messages and vulgar photographs via cellphones and personal computers to harass their prey, says Sutherland.
Therefore, people who join online dating sites should be wary about divulging any personal information to strangers on the platform, she adds.
People tend to be more trusting of an online profile than they should be - a degree of scepticism is crucial to ensure safety, advises Sutherland.