Purposefully applying insights
Companies must formulate an advance plan of action for any positive or negative findings that come from data analytics.
Getting full value from data analytics in business demands a multifaceted approach. It is not enough to implement good data management and effective governance - beyond this, the company must strategically and purposefully apply the insights achieved from data analysis in a proactive manner, in order to ensure efficiencies and its ability to overcome the competition and business challenges.
Companies usually take steps towards optimising data value through establishing data confidence. It does this by improving data management capabilities and ensuring data quality by aligning data stewards, management and technology. The company then also enhances data curation, with uniform data management standards across the enterprise. But the data-to-value journey does not end here.
Too many companies overlook the next step, which is as important as data quality assurance and data management. The purposeful application of insights emerging from data analytics is a crucial component of overall data management. Traditionally, companies turn to analytics to gain insights and discover trends, but only start considering what to do with those insights after they have been discovered.
You snooze, you lose
This reactive approach means the time from discovery to action could be weeks or even months, by which stage the insights may have lost their relevance to effect real change. Companies - particularly large enterprises - still tend to be cautious about change and approach their own forecasting data with a level of mistrust.
Businesses prefer to look at trends based on historical performance. When data analytics brings unstructured and external data into the mix and reveals new trends, business is typically reluctant to act on it immediately. The traditional approach is to first get insights, debate where the problems are, determine the reasons for this, and wait for the next budgeting planning cycle to try and remedy it. Quite simply, it may be too late to take advantage of the possible opportunities presented from the insights in a proactive manner.
Companies tend to be cautious about change and approach their own forecasting data with a level of mistrust.
New analytics tools and strategies offer business the opportunity to determine where problems lie and act on them almost immediately to turn negative trends around. But, to do this, the business has to take a more considered approach to the purposeful application of the insights gained from analytics.
A company can position itself to respond to insights faster by having strategic actions planned ahead of the analytical findings and beyond the predictions. By preparing an 'if this, then that' plan of action based on agreed performance thresholds and business parameters, a company arms itself with an action plan for any analytical finding, and can respond immediately when the data confirms a situation or a trend.
For example, in the world of sport, a coach may decide to analyse the last 10 games to assess his team's performance. He might look at the number of opposition entries into the team's defensive third, the number of shots on goal, and the team's stats on entering the other side's defence. The stats might give him insights showing the team has been playing too defensively, or they have been attacking, but not finishing their opportunities. Before the analysis has even been done, the coach will already have responses and plans of action in mind, depending on the findings. The analysis will confirm a pattern, and the coach will immediately initiate remediation. Beyond predictive analytics, he can also pose 'what if' questions for a better chance of success or to react to given situations.
In any company using analytics to determine trends and make forecasts, there should be an advance plan of action for any positive or negative findings. These action plans and the questions asked of the data to confirm trends should all be driven by management and subject matter experts (SMEs). Even though the data scientists carry out the actual analysis, these data scientists still have to be activated by the person requiring the business forecasts, and this will be the CEO, top management or business principal (SME).
By asking the right questions and preparing responses for most answers, the business ensures it is riding the wave when it is on top of the curve, not playing catch-up after the trend wave has passed.
Modern analytics provide insights that can drive a business forward, so using it just to provide a confirmation as a starting point for decision-making does not take full advantage of its potential power. By proactively planning for all potential analytics findings, companies have 'plan B' in place, with a contingency plan throughout the organisation for immediate action, whether the situation materialises or not.
The technology is now available to be more agile and proactive about business decision-making, but if a business chooses to remain stuck in the 'wait and see', traditional mind-set, which is hesitant about trusting data predictions, it will not enjoy the full benefit of analytics and predictive analytics.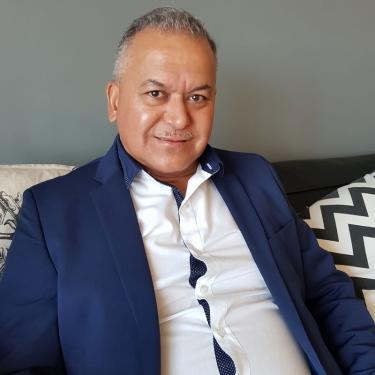 Director at Knowledge Integration Dynamics.
Mervyn Mooi is a director of Knowledge Integration Dynamics (KID), and also a key resource within the company's information management, data warehousing and business intelligence teams. He has been in the IT industry for 36 years, beginning his career as an operator at the CICS bureau in Johannesburg in the early 1980s. Thereafter, he was appointed as a programmer at state-owned oil exploration and production company SOEKOR. In 1986, Mooi joined Anglo American's head office IT department where he remained for almost 12 years. Here he progressed to become a senior programmer, analyst, database administrator and technical support specialist. After completing his degree in informatics, he then left to join Software Futures, where he worked as a senior consultant for 18 months in the data warehousing and business intelligence arena. Mooi joined KID in 1999 as a data warehouse and business intelligence specialist. Mooi's experience in ICT disciplines includes operations, business and systems analysis, application development, database administration, data governance/management, data architecture/modelling, production application and systems software support, data warehousing and business intelligence. He now focuses on enterprise information management, information governance and cloud solutions.