Merck adds to African m-health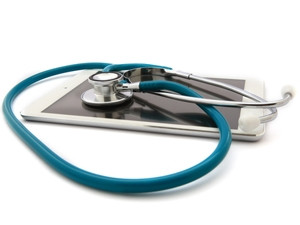 Merck, a German-based pharmaceutical company, has added to a growing amount of mobile-health (m-health) programmes across Africa, channelling efforts to boost SMS-based support systems to help diabetic patients manage their condition.
The "Capacity Advancement Programme" also aims to introduce an e-learning component to its clinical diabetes management course for medical and pharmacy students across the continent. Those based in Namibia, Ghana, Uganda, Kenya and Tanzania will be the first to receive the solution, while other countries are set to follow.
Stefan Oschmann, Merck CEO, says the company is confident the programme can contribute to bringing healthcare to underserved populations, reducing the costs of healthcare delivery and improving the effectiveness of public health programmes and research.
Rasha Kelej, head of global market development at Merck, said the impact of mobile technology will be felt in rural areas, which often carry the burden of insufficient healthcare personnel.
Expanding m-health footprint
Merck's programme adds to the recent gathering momentum of m-health, including the GSM Association's ecosystem partnership as well as the South African government's foray which aims to assist pregnant women.
Owen Heckrath, chief operations officer at non-profit m-health solutions company Cell-Life, says the success of any such programmes will depend on the commitment of multiple stakeholders, including government, mobile network operators, device vendors as well as content providers.
According to the Praekelt Foundation - the technology partner for government's m-health push - the state's foray could grow to provide information and basic assistance for a wider range of illnesses.
Meanwhile, the World Health Organisation launched m-diabetes, a similar initiative to Merck's, in June across the African continent, in an effort to help patients manage their condition. Its initial focus was also for rural areas, while the organisation said it planned to expand it in coming years.