Stratus pushes edge computing strategy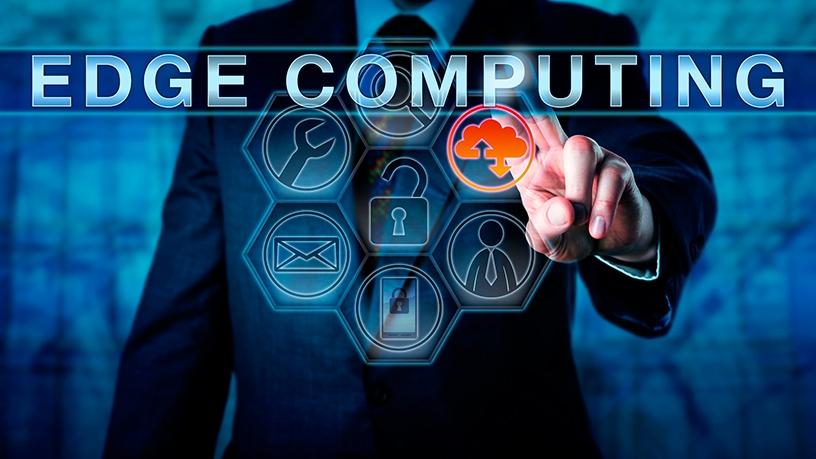 Continuous availability solutions provider Stratus Technologies has introduced its latest version of Stratus's flagship product, ftServer, along with a preview of a converged edge system at the IOT Tech Expo taking place in California.
ftServer - complete with hardware, software and service - is an operationally platform that aims help businesses keep their applications running with no downtime or data loss. Stratus says the converged edge system offers remote management services in a rugged and easy-to-deploy form factor.
The company says the solutions are ideal for users in industrial automation or in distributed enterprises deploying industrial Internet of things (IIOT) applications.
The products simplify the continuous availability and remote management of mission-critical edge applications, whether in the data centre, on the plant floor or at the network edge, saving customers time and money, it says.
Stratus says the latest version of ftServer brings VMware support along with better performance, enhanced availability, and improved manageability.
Also, the company says it is currently testing Stratus's new converged edge system, which can be deployed alone or in concert with ftServer.
"The more automated and connected applications become, the more critical it is for customers to have a highly reliable, continuously available and operationally simple edge infrastructure to drive true IIOT business value, says Dave Laurello, Stratus CEO.
"Plant operators, in particular, don't want to adopt, implement and manage complicated edge technology that requires specific expertise or talent. The more self-managing the infrastructure, the more desirable it is, reducing the need for dedicated resources at each plant."
To meet the demand for real-time analysis and support more rigorous decision-making, much more computing power at the edge is a necessity, says Laurello in a blog.
Gartner defines edge computing as solutions that facilitate data processing at or near the source of data generation. "Currently, around 10% of enterprise-generated data is created and processed outside a traditional centralised data centre or cloud, it says. By 2022, Gartner predicts this figure will reach 50%. Analysts estimate that 5.6 billion IOT devices owned by enterprises and governments will utilise edge computing for data collection and processing in 2020 - up from 1.6 billion in 2017, says Stratus.
According the ARC Market Report, the demand for edge computing is real and growing. As more data-intensive compute workloads are pushed to the edge, real-time remote management and a simplified edge infrastructure are crucial for success.
The study says operational concerns largely drive user interest in applying edge-based analytics. The primary reasons for consideration are to improve asset performance and maintenance.
"Companies who are quick to take advantage of self-managed, edge computing infrastructures will be better able to unlock the data that has long been stranded inside machines and processes, says Craig Resnick, analyst and vice president for ARC Advisory Group.
"They'll also be better able to quickly identify production inefficiencies, compare product quality against manufacturing conditions, and pinpoint potential safety, production, or environmental issues.
"Remotely managing this edge infrastructure will immediately connect operators with off-site experts to more quickly resolve, or better yet avoid, downtime events. The benefit is freeing operations people and IT staff to perform their respective roles versus distracting them from their fields of expertise."