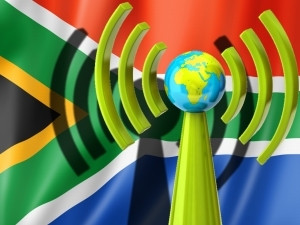 The Wireless Access Providers Association (WAPA) has called on the South African government and industry to rethink WiFi as a technology that makes life convenient for some, but for others is the only affordable, high-performance broadband access technology.
WAPA made the call yesterday in commemoration of World WiFi Day, which celebrates the success of WiFi as a transformative technology.
World WiFi Day was established by the Wireless Broadband Alliance to recognise and celebrate the significant role WiFi plays in getting cities and communities around the world connected. It addresses the widespread absence of broadband infrastructure in both developed and emerging markets.
The Wireless Broadband Alliance says more than four billion people lack basic Internet connectivity globally, and the day aims to drive uptake for unlicensed wireless, resulting in improving consumer access in broadband deprived areas.
The Wireless Broadband Alliance, which includes global companies like Comcast, AT&T, Cisco and Google among its 70 corporate members, also positions WiFi Day as a way to encourage "exciting and innovative solutions to help bridge the digital divide" in both urban and rural venues.
WAPA, which represents over 220 operators of WiFi networks and technology companies in SA, yesterday called on government to officially recognise WiFi technology as "the third pillar" of a national broadband strategy, as articulated in the National Broadband Policy.
In March, the telecoms department kicked off government's national broadband plan, SA Connect, by allocating R40 million to connect six metropolitan municipalities to free WiFi.
This strategy, to connect 100% of South Africans to the Internet at 10Mbps, is extremely ambitious, and is fundamentally focused on two technologies - fixed-line (ADSL and fibre) and mobile (3G and LTE), WAPA says.
It adds that to meet the policy's targets for connectivity, for innovation, and in the interest of choice for the local market, it is missing a critical technological component - low-cost networks in licence-exempt spectrum, connecting communities over long distances. The best known and consistently proven technology here is WiFi, says WAPA.
"WiFi has proven itself again and again as not just a convenient way to connect your laptop or tablet to your home or office network, but also as a way to connect homes and offices into national backbone networks," says Tim Genders, WAPA chairperson.
In commemoration of World WiFi Day, AlwaysOn will connect South Africans with complimentary Internet access to anyone who is in an AlwaysOn Super WiFi Hotspot and registers on the network, until midnight tonight.
"South Africa's prolific adoption of WiFi comes down to the huge growth in the use of WiFi-enabled devices and the search for credible, alternative mechanisms to connect to the Internet," says Hayden Lamberti, MD of AlwaysOn.
"Most people in South Africa do not have a broadband connection at home, but are well aware of the advantages and benefits of such a service."